21. Editor's: How to fix a community?
Text: Cosmin Caciuc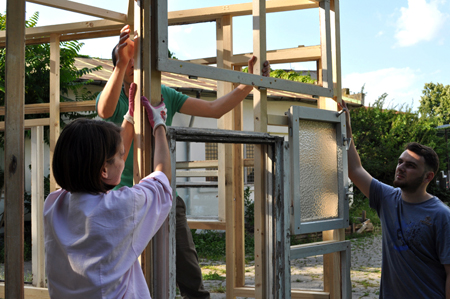 24 ADNBA: The New Urban Villa in the Old Garden City
> ADNBA's apartment building is an elegant addition to one of the most beautful neigh¬borhoods in Bucharest; it appears in the same time heavy and light, monumental and open, tectonic and stereotomic.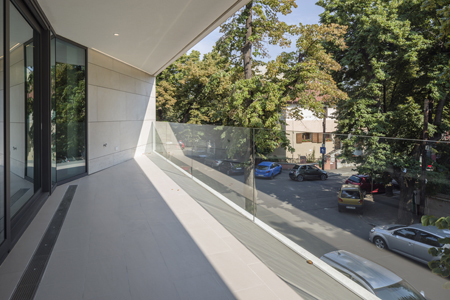 40 Dacra Studio: Completion and Fusion
> Located in a protected area of Bucharest, an office building proves that theories of the architecture for the city can successfully work with new facade design solutions.
Text: Cosmin Caciuc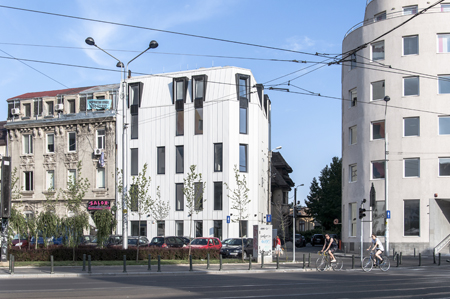 48 Carmen Tănase: A Pavilion and a Court
> The headquarters of the Forest department of Bacău County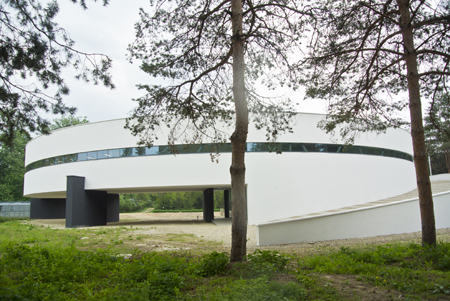 52 Lama Arhitectura: Outdoor Micro-Architecture
> "Control Garden" and "Origo Box" from Bucharest are two basic models of outer space consumption in Romania, the first with a venerable tradition (public garden Balkan) and the second being a Western import.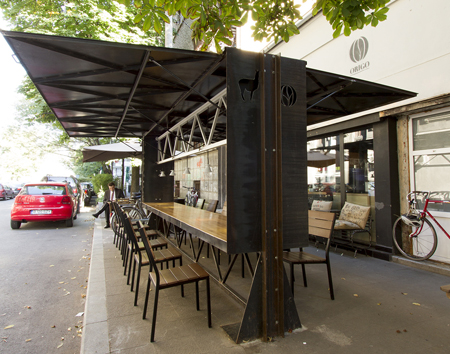 58 Hetedik Műterem Ltd.: The story of the futurist mushroom
> The restauration of the former bus and tram terminal in Móricz Zsigmond square in Budapest did not involved a complete reconstruction of the former image, but instead emphasizing the original spirit – the clean and dynamic forms, the centrality and flowing space.
Text: Miklós Péterffy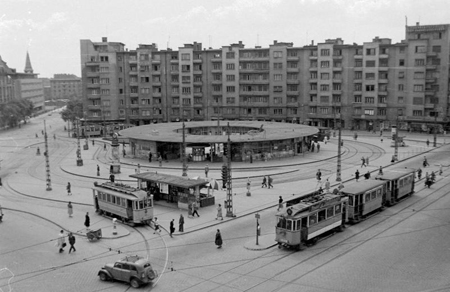 64 Tecon: A House with a Shell
> Dwelling placed in a neighbor¬hood in Southern Bucharest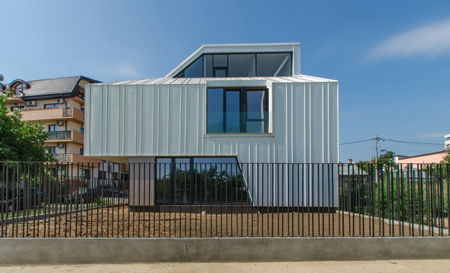 69 Design & More
70 Galeria Nicodim + Apparatus 22: Grandchildren from the 21st centruy
> Arrangement made by gallery owners and the exhibition of a multidisciplinary team of artists
Text: Ștefan Ghenciulescu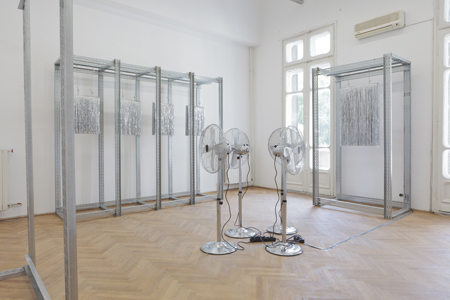 74 Solar Decathlon Europe 2014
> Intelligent solar house competition
Text: Irina Damașcan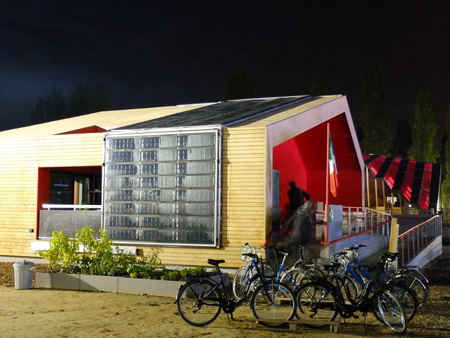 77 Urban Report
78 studioBASAR & Asociaţia Komunitas: Urban_dream_scapes & Urban Spaces in Action
> The operations from Carol Park and Tei district in Bucharest represent an interdisciplinary initiative, a long-term experiment, a social research, a form of education, recycling, recovery and especially an enthusiastic involvement of the citizens.
Intro: Cosmin Caciuc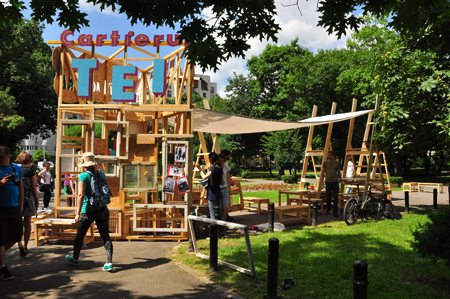 87 Connected
88 Moment Factory: Immersive Adventure and Multimedia Experiences
> "Interactive Music Wall" and "Foresta Lumina" installations from Canada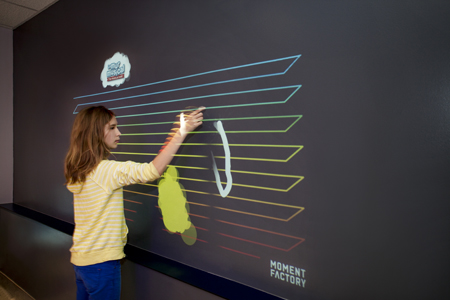 92 Color Kinetics Japan & RANAGRAM: Movement and Light for Facades
> Interactive LED facade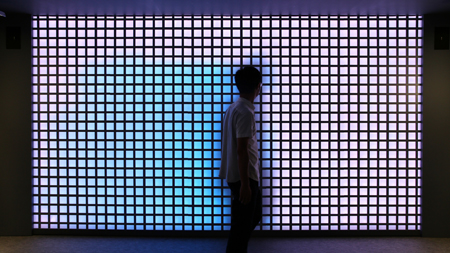 94 Solar Roadways / Julie & Scott Brusaw: Solar Roadways
> The first solar road panel prototype