15. Editor's: Please, open the window
Text: Ștefan Ghenciulescu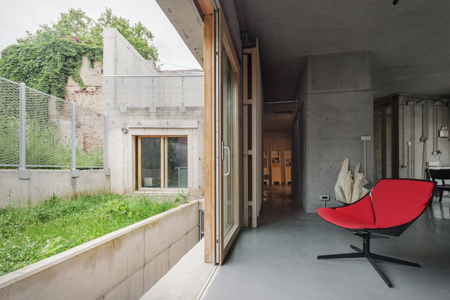 18. Bogdan Gyemant-Selin
Exposed and sustainable concrete
Center for children activities. An exposed concrete house right next to Bucharest North railway station offers a new vision of building culture
Text: Cosmin Caciuc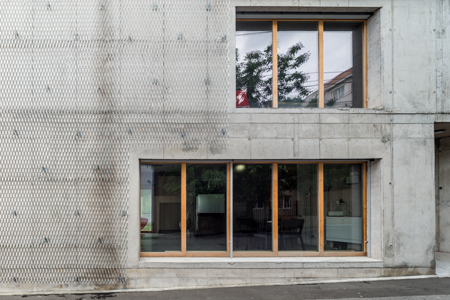 28. Incuboxx Timişoara
IT&C Business Incubator
Text: Anda Alexandra Maier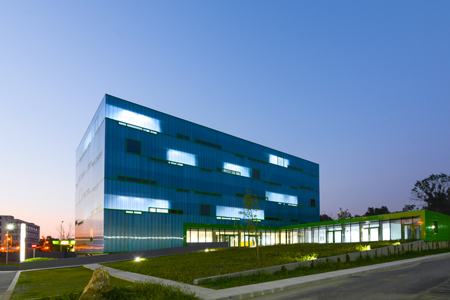 33. Andreescu & Gaivoronschi: Pedestrian space, City Business Center, Timișoara
Text: Irina Damașcan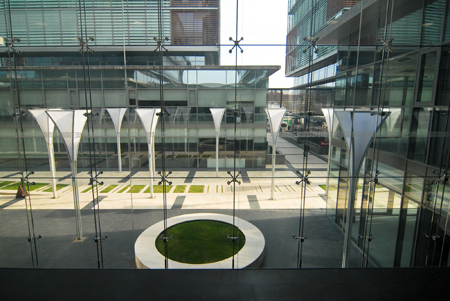 34. ATELIER 8000: Facing the River
Office building, České Budějovice, Cehia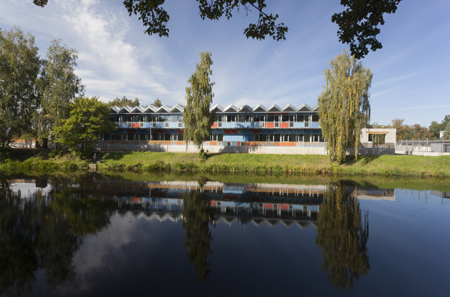 36. Atelier MASS: Electric castle 2013 – 2014
Event scenography
Text: Silviu Aldea
The festival, organizat around the ruins of the historical ruin of Banffy Castle in Bonţida, Transylvania puts the palace into a new context, and creates a dialogue between avantgarde and the past, the temporary and the permanent, abstract geometry and traditional structures.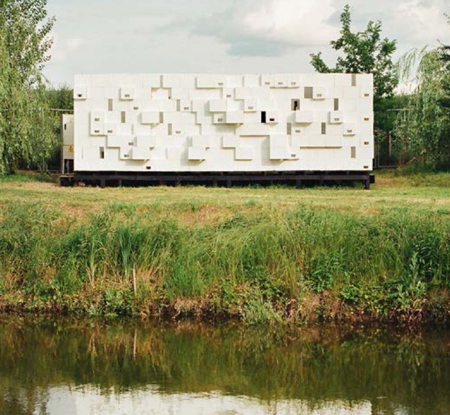 42. Gabu Heindl Architektur: Sculpture for the Winer Festwochen
Temporary public space installation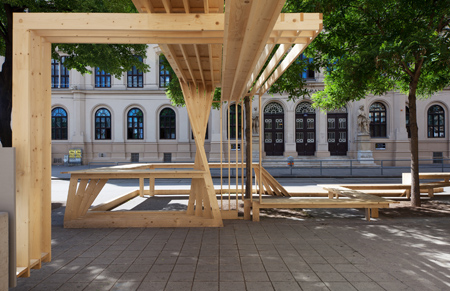 44. Attila Kim: Black shell, bright inner world
Text: Ștefan Ghenciulescu
Two attached houses in the outskirts of Bucharest shape individual, protected and luminous spaces inside the plot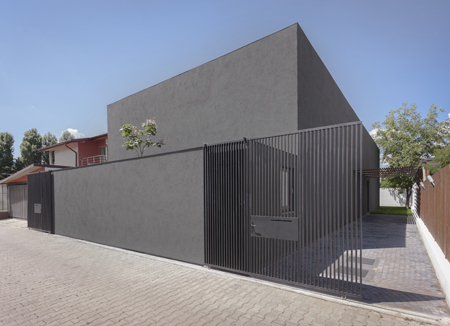 52. Jun Murata: Light slits
Renovation of a dwelling, Osaka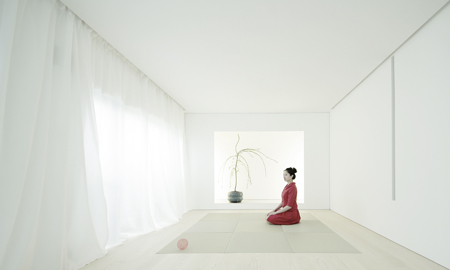 54. Point 4: Micro-architecture
Casa_DO – The refurbishment of an interwar apartment
Text: Justin Baroncea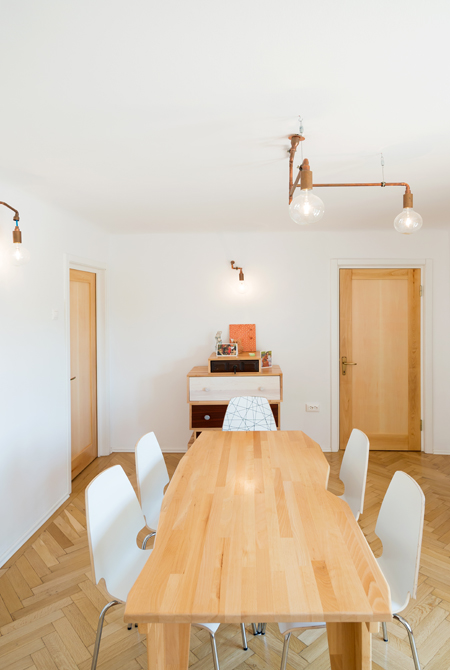 TR_VL – a mobile and foldable object for events in public spaces (in partnership with RADOX)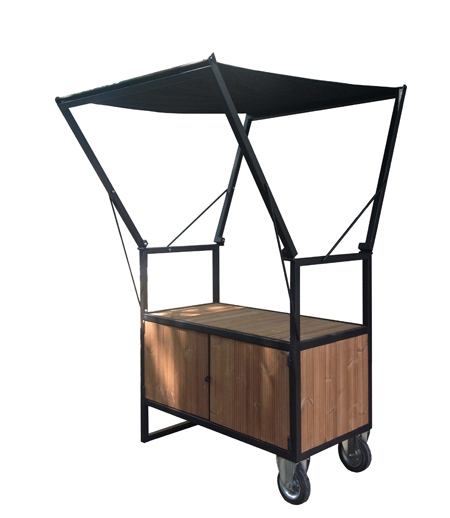 60. 2014 Venice Biennale
Text: Constantin Goagea, Cosmin Caciuc
A view on 20th century's modernity and a rather academic edition, yet with a lot of beautiful and intelligent presentations that deserve to be discussed.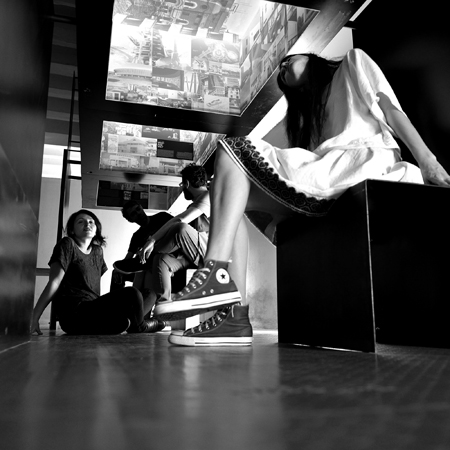 76. Carmen Nistor: Underground lab
Artistic intervention in Piața Romană subway station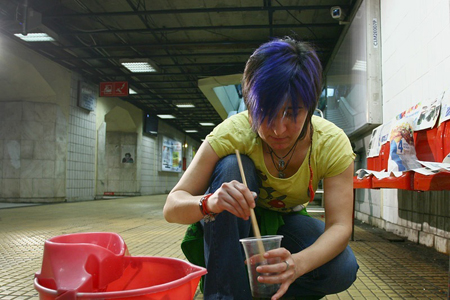 URBAN REPORT
78. Politics, memory, agora
Mercat del Born, cultural center and public space, Barcelona
Text: Carmen Popescu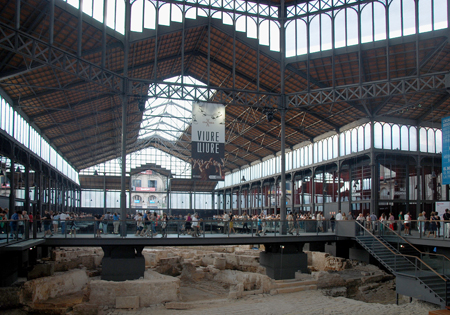 84. Smart & Share Cities
Text: Cosmin Caciuc
How to address smart city ideologies? Long-term global strategies on urbanity give us new opportunities but also new concerns.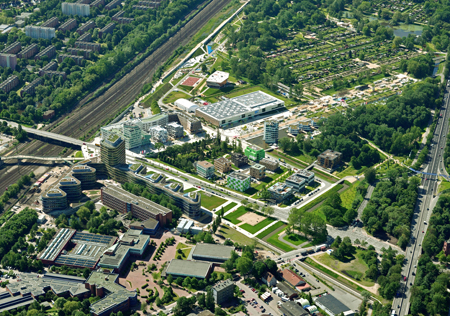 90. Cleantech Playground
Project for Ceuvel and Schoonschip neighborhoods, Amsterdam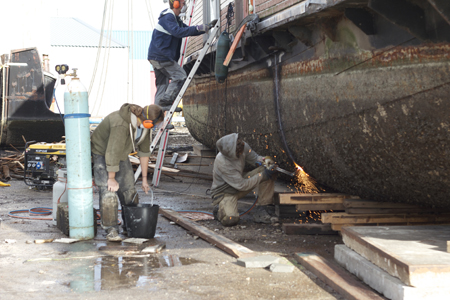 94. Martin-Emilian Balint: MEM-NON
Interactive installation