September 23 & 24 @ Casa AIA – Str. Institutul Medico Militar nr 22, București
creative upcycling workshop & reverse design
For the kids, we have a model workshop with and about the streets and public spaces of the future. The patterns that children will invent and assemble will spark their imagination with questions about how the world we know today will look like over 50 years: what about the shop windows, where is the lady from the ticket kiosk, does anyone buy coffee from tonette anymore; buses, trams and cars; or street sellers; where will everything go?
Recommended age of children: 9-14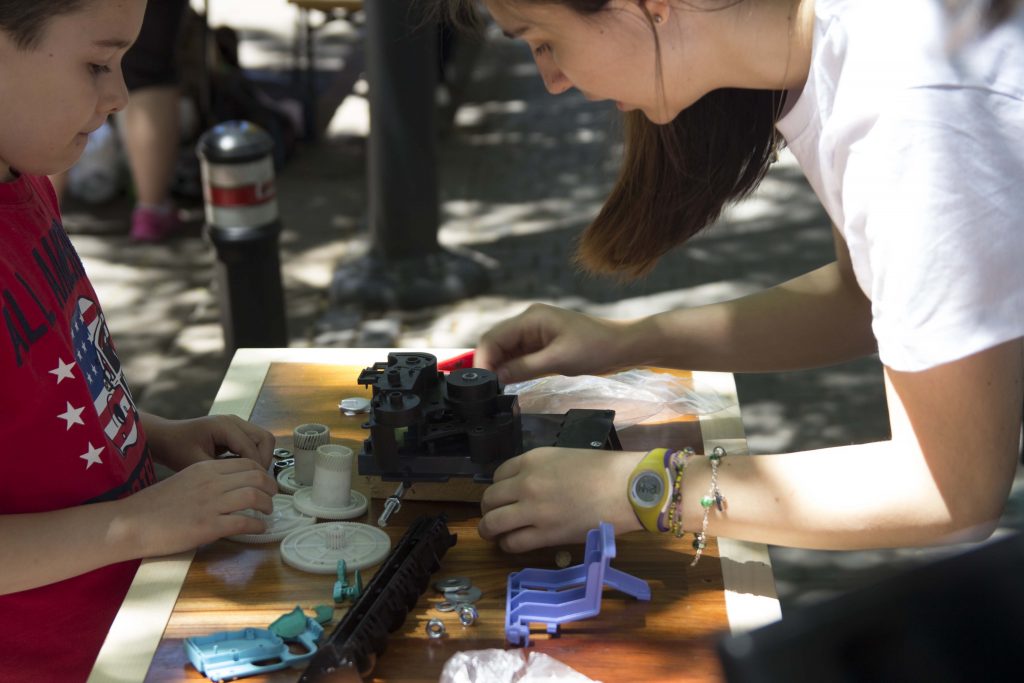 The objects created by the kids will be exhibited at Galeria Dalles, as part of the Puck Exhibition (they won't be taken home).
For parents
We invite you to a brain storming session about a dystopian world (more details when we will see you). In short, we'll have a chat at a cup of coffee or tea, or a ping-pong party for those who feel it.
PS. For parents we have no age recommendation.
The workshop will be led by a professional team, all the materials will be available on site; you do not have to bring anything with you, just do not forget the kids at home.
Special guest: Mobile PUCK pavilion, which will activate the Casa AIA space.
Approximate duration. 1h:30
The same workshop will take place in two different days, twice a day.
Maximum number of participants: 10/ workshop
When:
Saturday September 23, 2017
Workshop 1. 15.00h / Workshop 2. 17.00h
Sunday September 24, 2017
Workshop 1. 15.00h / Workshop 2. 17.00h
Please sign up at email: dumitruiuliana85@gmail.com and phone no.: 0770451874
The workshop is free of charge, so please reserve and confirm your place to be taken seriously. Thank you!
Organised by: Swedish Embassy in Bucharest and Zeppelin Association
Financed by: Romanian Chamber of Architects – OAR, ARCUB – The Cultural Centre of Bucharest Municipality & Bucharest City Hall, Administration of the National Cultural Fund – AFCN.
Supported by: H&M, IKEA, Scania, Skanska, Ecolor, Papyrus, Absolut, Securitas.
Partners: National Museum of Contemporary Art – MNAC, Asociația pentru Inovație în Arhitectură – Casa A.I.A./Concrete House, Gala Societății Civile – Proiect Diploma, Asociația Ateliere fără Frontiere, Expirat by Halele Carol.
PUCK – Pop-Up Creative Kit project is part of the Creative Sweden #4 programme, organised by the Swedish Embassy in Bucharest and Zeppelin Association.
Related article: