Opening: September 12, 2017, 18:30h @ MNAC – Dalles Hall – Bd. Nicolae Balcescu nr.18, Bucharest
JAN RYDEN (Sweden) / The Right to the City/ lecture and intervention
ZEPPELIN / urban object DNA extract
TRSC / sofica
MODULAB / robot draws
Which is the most beautiful city in your world?
In the opening of the Creative Sweden #4 programme, the Swedish Embassy Bucharest and Zeppelin invite you in a forensic lab in which several tools for analyses and scientific measurements of happenings and fictions are put into motion. You will find an archive full of slides containing DNA samples of objects located in public spaces; an investigation of street and stories that we could have been very close to; a media mix of installations, comics, robots and coffee.
Who is Sofica? She left Măcin to go to Brăila on her 18th birthday, but ended up in Stockholm – the most beautiful city in her world. Everything because a coffee (fika, in swedish), in which the past and the future are guessed alternatively. In Bucharest, a brochure and some robots reconstruct her journey and invite us to explore the most beautiful city in our world.
In the world of Jan Ryden, the right to public access is all that matters. In the old Swedish tradition, everyone is aload to roam freely in nature – to travel, to camp, to cross forests and waters, regardless of whether they are public or private. This rural right is in the DNA of any Swedish, being also recognised in the Constitution. Jan Ryden sees it expanding in the urban life, and now he comes to show us how the global village would look through his lenses.
Fika Talks 1
Fika is a typical Swedish term with the basic meaning "to have a coffee", often accompanied with snacks; the coffee may be replaced by tea or refreshments. In fact, Fika is rather a social institution in Sweden. More than "to have a coffee break", it means to have a pleasant respite with your friends, colleagues or kindred.
Inspired by the Swedish concept of Fika as a habit to cultivate healthy relations and exchange of ideas between people, we have created a special space for dialogue with Swedish personalities. Our first guest is Jan Ryden, artist, curator & writer who lives & works in Stockholm, where he has studied at the Royal Institute of Art (2002-2008), as well as at the architecture program at the Royal Institute of Art. Jan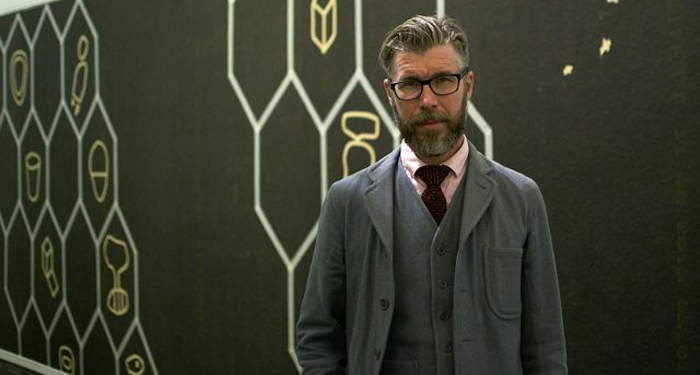 Ryden will have in Bucharest an art intervention and will present his project & book "Allborgarratten: The Right to the City as a Swedish Tradition". We'll talk about urban resil-ience, people and nature – right of common access, urban commons, co-creation & social innovation.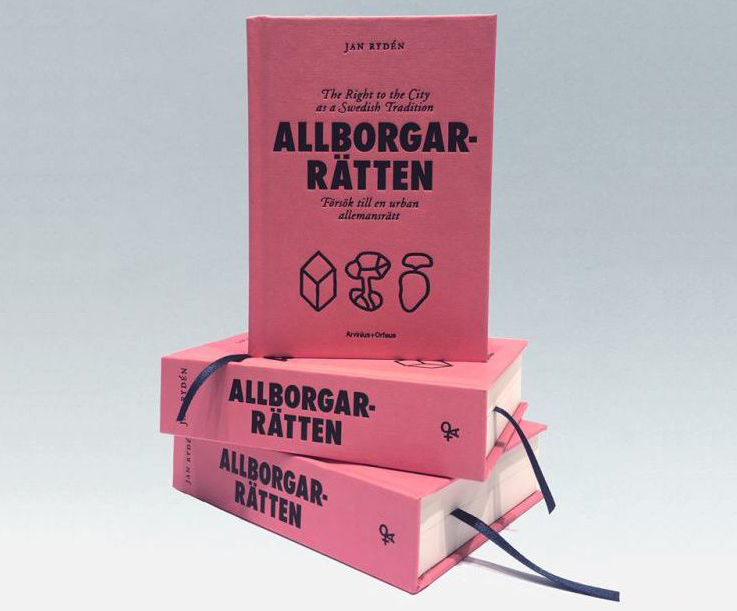 "Allborgarrätten" is a newly coined concept that promises to be the urban equivalent of the rural, tra-ditional Swedish 'allemansrätten' – everyman's right to roam freely in nature. The rural right is one most Swedes know by heart, even though they now live in cities. Through the Nordic lens, Rydén explores themes like the right to the city, national identity and connects it to a larger global dis-course.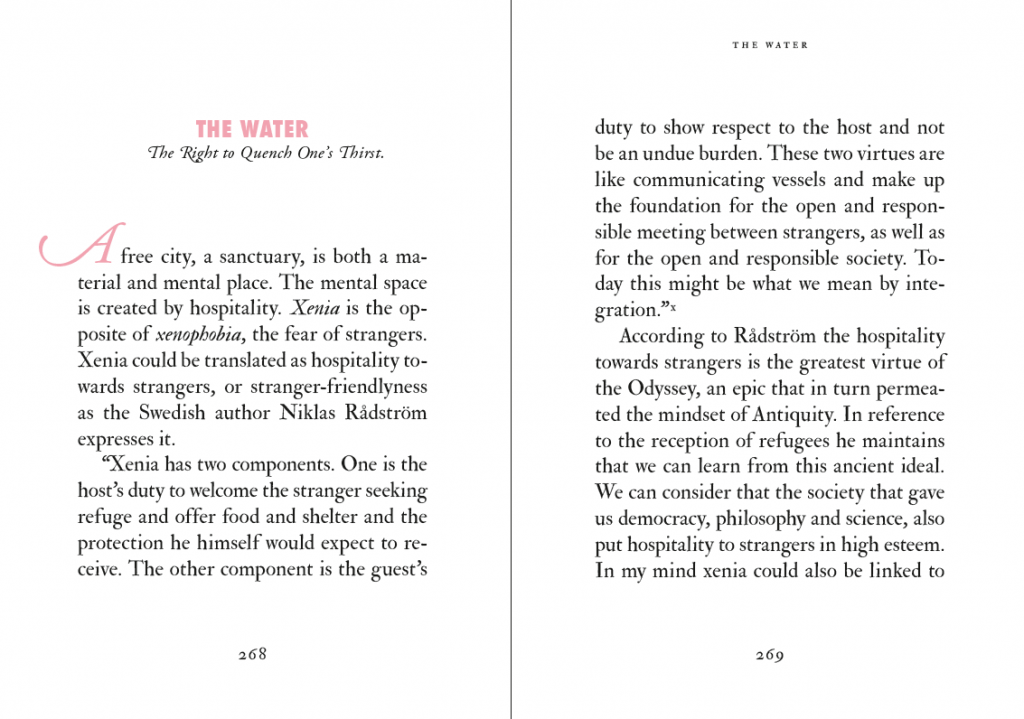 Along with this verbal exploration Jan Rydén has created a series of pictograms, a pictorial grammar of sorts, which follows its own poetic logic.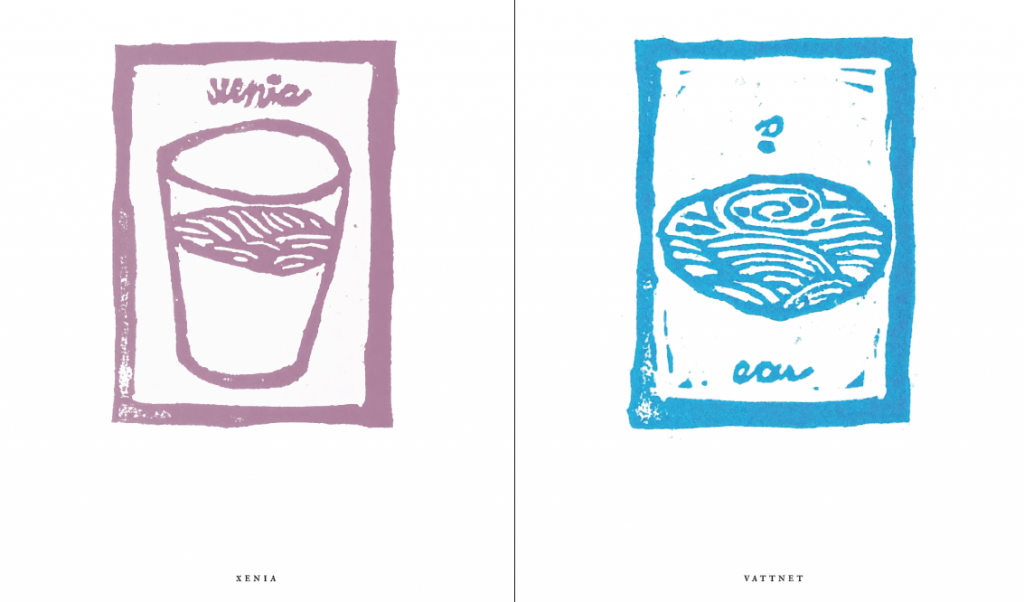 The exhibition will be opened from September 12 to October 12, 2017
Program
Wednesday-Friday 16.00-20.00
Saturday-Sunday 12.00-20.00
Monday-Tuesday: closed
*Fb event
PUCK – Pop-Up Creative Kit exhibition was organised by Swedish Embassy in Bucharest and Zeppelin Association
Curatorial concept & project coordination: Cosmina Goagea, Justin Baroncea, Constantin Goagea
Documentation, exhibition design, graphic design, installations, light design: Justin Baroncea, Constantin Goagea, Ștefan Ghenciulescu, Radu Manelici, Anastasia David, Alexandru Condrea, Adina Lupu, Eliza Cernătescu
Interactive installations: Modulab
Communication, PR & pavilion activation: Mugur Grosu, Maria Mora, Iuliana Dumitru
Production of the exhibition systems & space design: Atelier 13, AcantDesign, Urban Paint, Habitual
Lights: Vem Proiect Lighting
Contributors: Bogdan Oțelea, Adina Popa
Exhibition's brochure:
Concept: Justin Baroncea, Ioana Trușcă, Cosmina Goagea, Constantin Goagea
Illustrations: Ioana Trușcă – TRSC
Script, texts & dialogues: Justin Baroncea, Ioana Trușcă
Graphic Design & layout: Radu Manelici
Special thanks: Papyrus România, Vem Proiect Lighting, Ciprian Isac – Graphic Front
Financed by: Romanian Chamber of Architects – OAR, ARCUB – The Cultural Centre of Bucharest Municipality & Bucharest City Hall, Administration of the National Cultural Fund – AFCN.
Supported by: H&M, IKEA, Scania, Skanska, Ecolor, Papyrus, Absolut, Securitas.
Partners: National Museum of Contemporary Art – MNAC, Asociația pentru Inovație în Arhitectură – Casa A.I.A./Concrete House, Gala Societății Civile – Proiect Diploma, Asociația Ateliere fără Frontiere, Expirat by Halele Carol.
PUCK – Pop-Up Creative Kit exhibition & lecture is part of the Creative Sweden #4 programme, organised by the Swedish Embassy in Bucharest and Zeppelin Association.

*Fb event