Project, text: Beros Abdul Architects
Photo: Andrei Margulescu
Mesange Fromagerie is a new cheese trader opening their first shop in Bucharest, Romania in 2017. The company imports mainly European cheese, but with an emphasis on traditional French dairy products and cuisine. We had the opportunity to work with them in an integral design project, developing from the brand identity to interior design, furniture, table setting, and packaging, trying to build-up a coherent image through the project.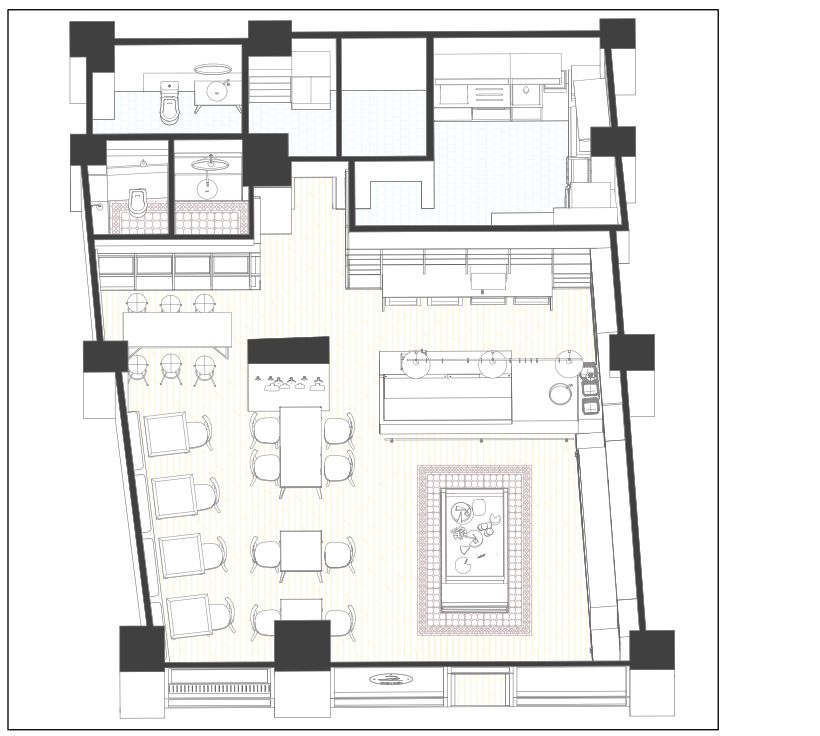 *Perspective plan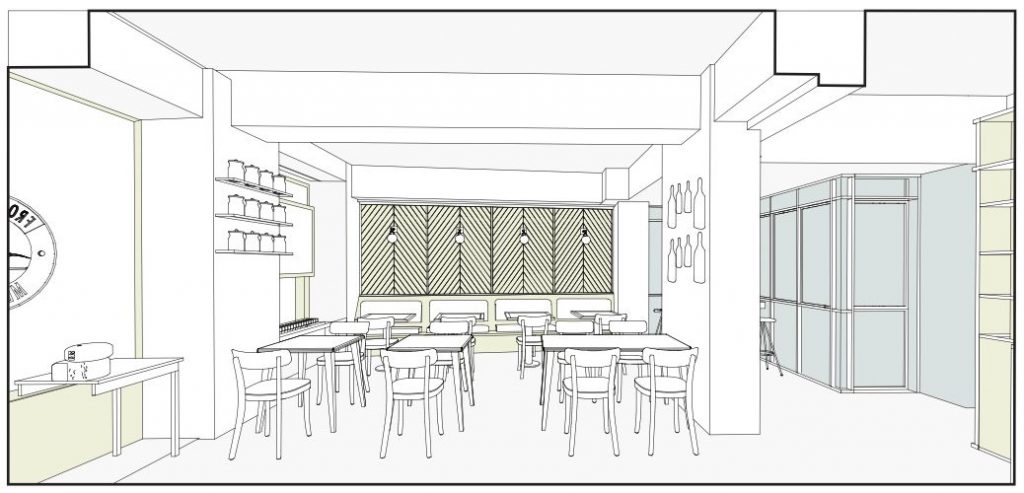 *Perspective section
Different elements from French, Italian, and British traditional cheese mongers were recycled, as we were looking for a combination of the clean and cold space used in cheese storing and the homey aesthetic you expect for enjoying a glass of wine and a board of cheese cuts.
The shop combines a market area (the main selling floor) with a small Bistro where to taste a cheese oriented menu.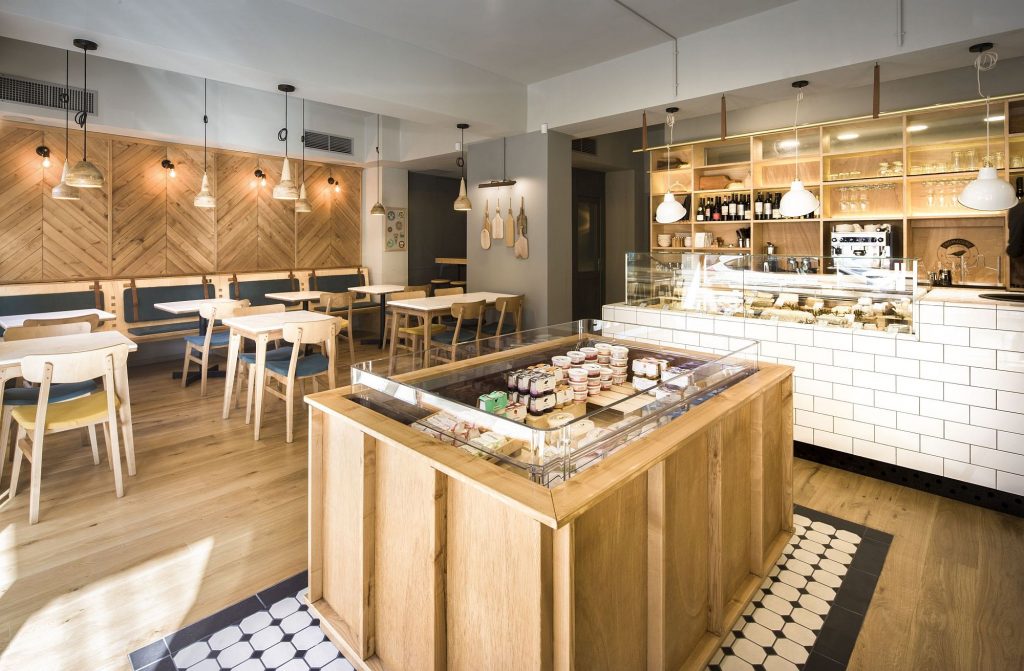 A large area is dedicated to cold storage with special requirements of humidity, light and temperature. After adding the kitchen and service rooms, just a small area was left over to accommodate the needs for tables and tasting areas. Therefore, most of the furniture – tables, chairs and benches has been custom made according to the needs of the space.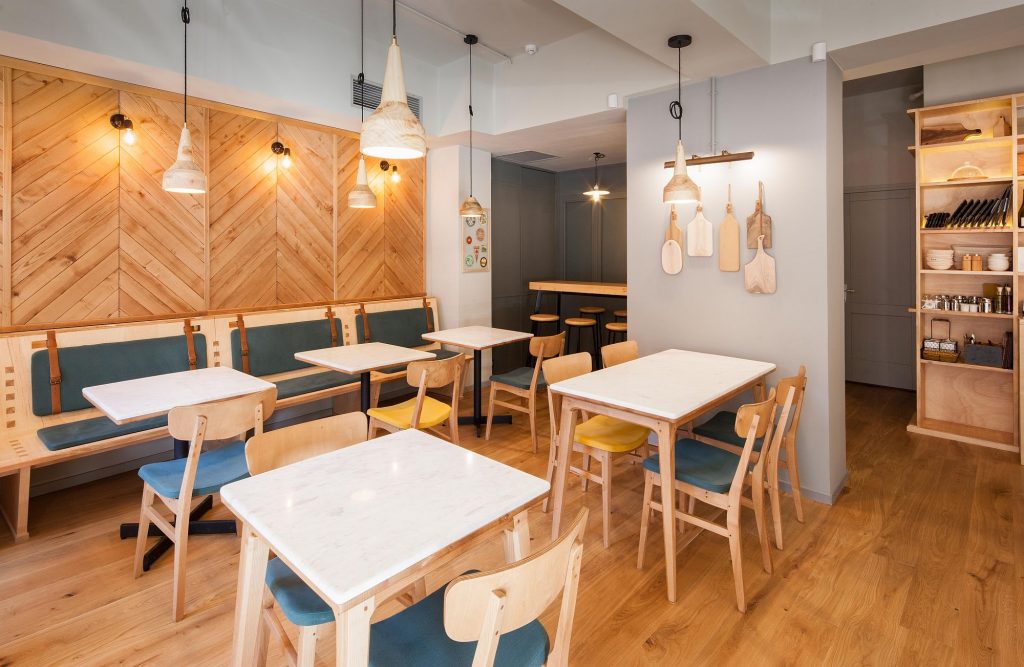 We worked with local wood makers looking to create a sensitive, warm space through the combination of wood, marble stones, and fabrics.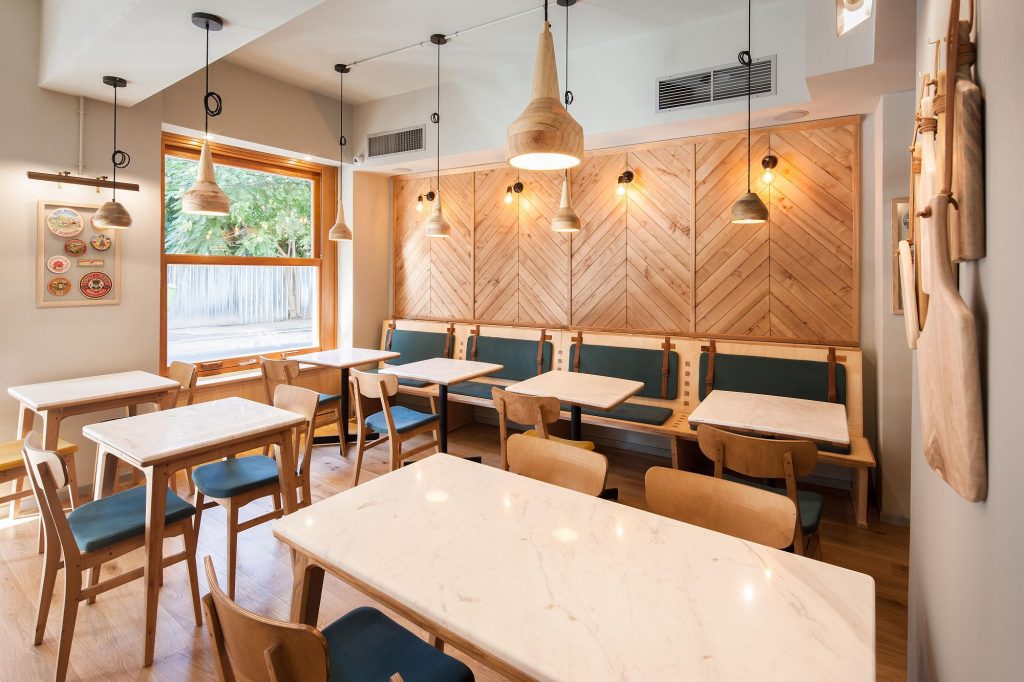 Walls were covered with different wooden boards and stripe patterns, as well as the fridges in order to reduce the cold feeling, and to create a welcoming environment.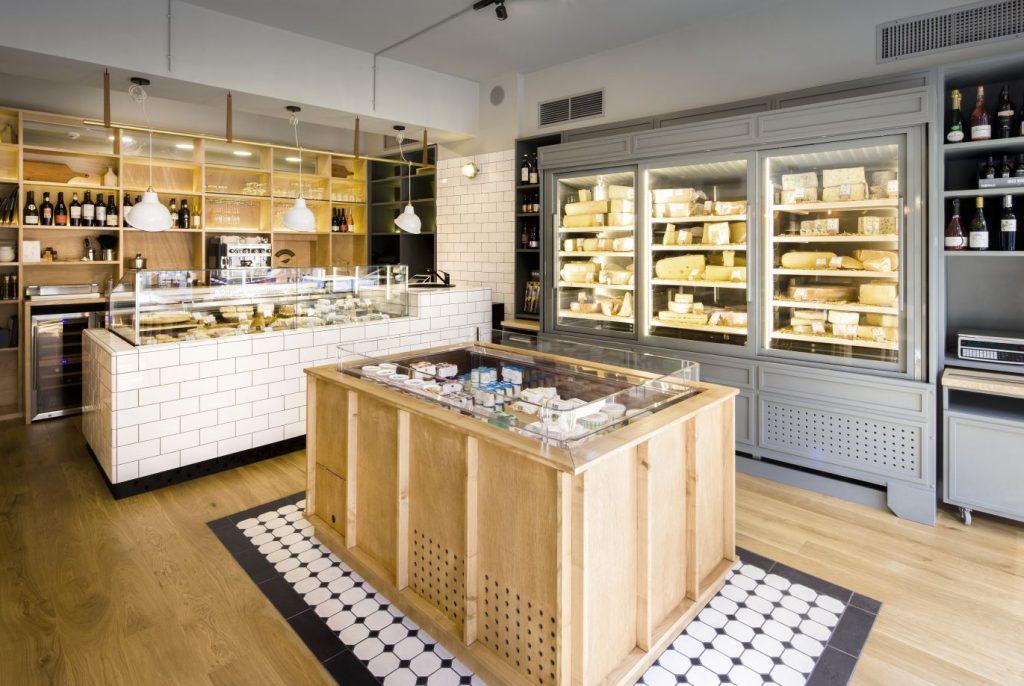 The main counter resembles a traditional food market stall counter where white tiles, bronze bars and industrial lamps help in defining a clean hygienic area for kitchen work, while giving a characteristic food trading look to the place.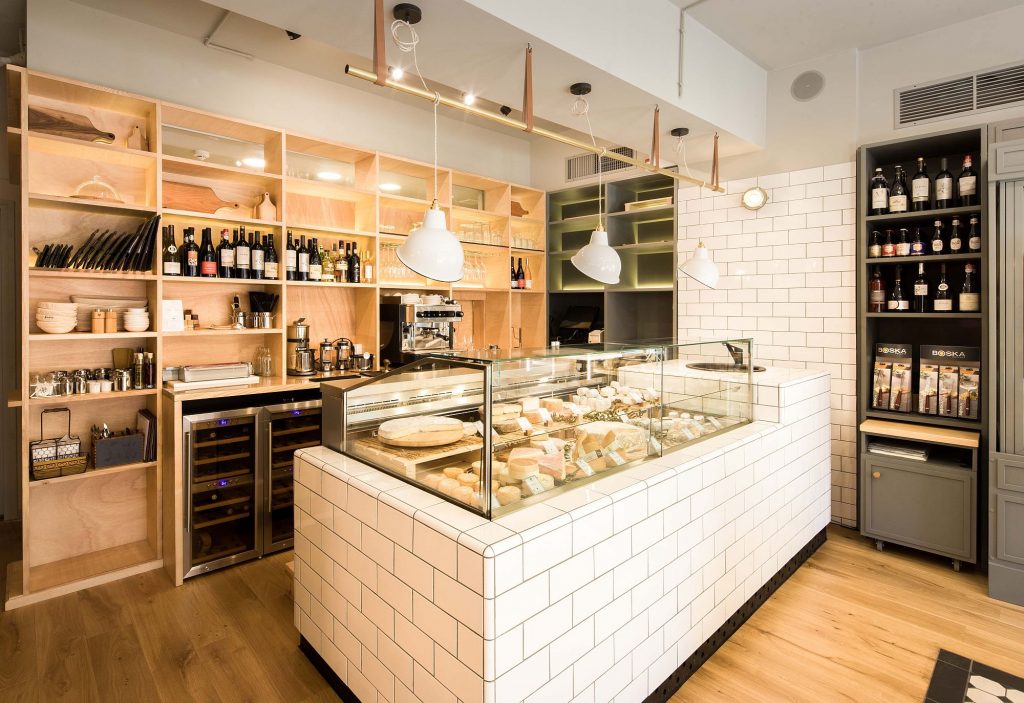 This is also sustained by the bronze bar or the leather traps for the bench cushions, reminding of cheesemonger places all around Europe.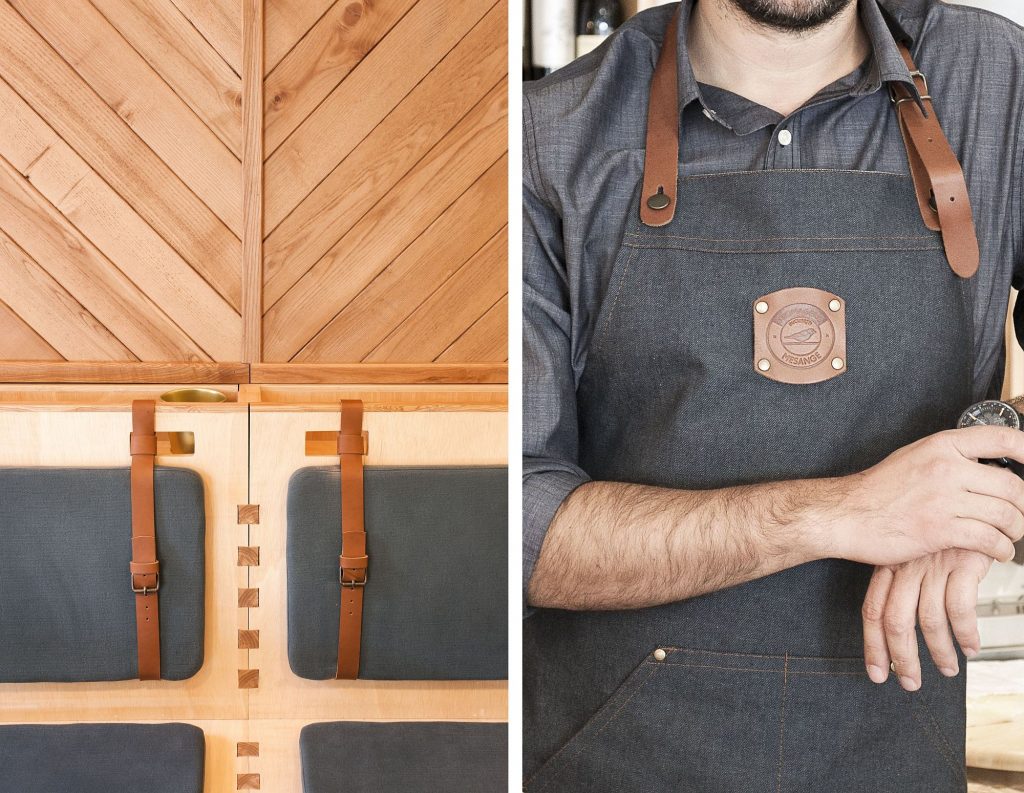 Custom wooden boards made in oak, ash and chestnut hang from the walls, and work as serving plates on top of white marble tables, enhancing a relation between cold hygienic functionality and the warm feeling of eating and drinking at the neighborhood bistro.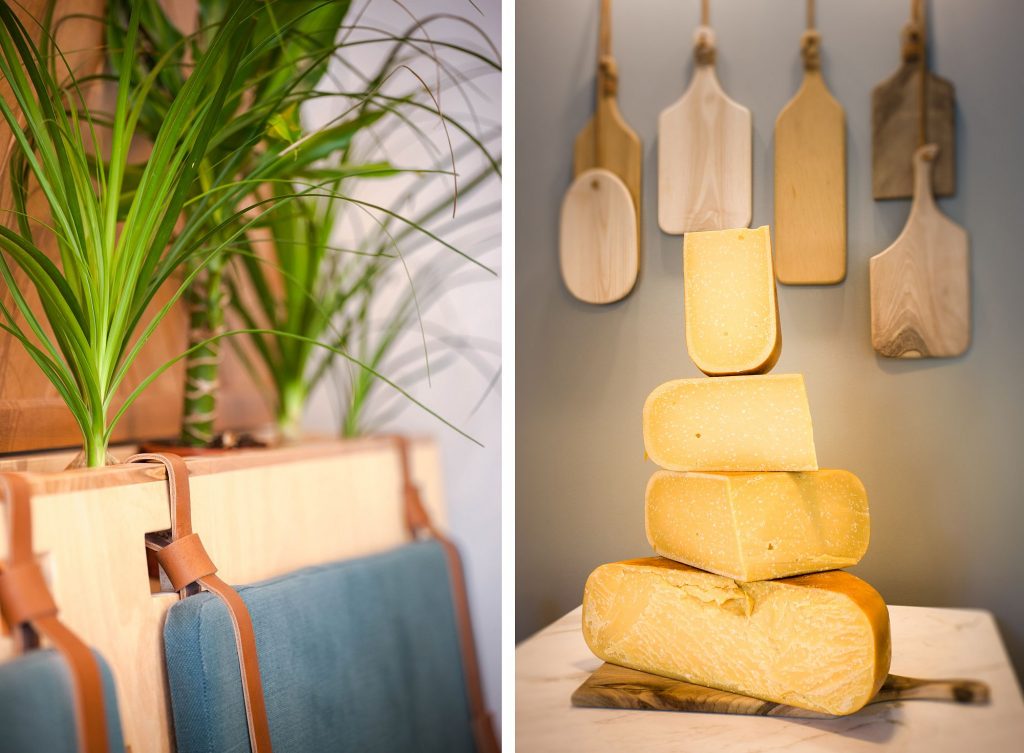 Team: Esenghiul Abdul, Christian Beros, Claudia Trufas, Iulian Bindar