Intro: Ștefan Ghenciulescu
Photo: Dan Vezentan & Sandwich
An improbable place for displaying art: a leftover of space, at one end of the world.
Combinatul Fondului Plastic (Arts and Crafts Combinate) is not that far away from the centre, nor is it so inaccessible – although there is some walking to do to the public transport stations, and quite a longer walk to the underground. I am familiar with the area, since I spent much of my childhood there, mostly weekends and holidays at my grandparents'. In fact, it is not even really a neighbourhood, but rather a juxtaposition of neighbourhoods: former semi-rural alotments, a functionalist neighbourhood of the 60s, (former) factories, the railroad, boulevards and passages, nearby parks and Casa Scanteii (Spark House), the Stalinist mega-building; a place of many ambiguous areas, fields, groves, wastelands and hidden nooks. Many of these places disappeared after 1990. Where we used to play football, or where dwellers from the Socialist blocks of flats used to care for small gardens, there appeared, helter-skelter, new blocks of flats, villas, churches and office buildings.
Among the few larger spaces that have escaped the fury of investments is also the (yet) non-privatised Combinate. Not-so-much used, either, to be honest, until recently, that is. The atmosphere is a rather post-industrial one, with a mix of semi-abandoned buildings, with a hall turned into a large art gallery, and with several workshops for artists. A place of slumbering pieces, and others, of discrete or intense activity. Whenever there's asmart exhibition opening, ladies and gentlemen dressed up to the nines wind down cracked alleys and by bushes, fences, old buildings and improvised extensions. Nevertheless, the place is changing, activity is increasing, and so probably are the pressures for speculative capitalization.
Sandwich was born in a space left from this development left in the city. Two artists, Alexandru Niculescu and Cristian Răduță, started to set up their workshops. They were neighbouring, but not adjacent, with 1.5 meters of space left between them. Then the idea arose to recover a space for art, an exterior space sandwiched between the two halls, that should not only serve them, but other artists, as well. Team that in the meantime consists not only of Alex, Cristi, but also Daniela Pălimariu, an artist and curator, and Silviu Lixandru, who studied marketing.
It is probably the smallest art gallery in Bucharest, surely the most hidden. It is also a space that forces one to work with it – there has not been any project out of context, and to observe some constraining limits; on the other hand, apparently paradoxically, it is its very character that seems to provide artists with ideas and an even greater force to interventions. The exhibition space works very well with the two workshops, where there is permanent activity, but also with the space in front of them, where events are held – openings or conferences that sometimes gather dozens of people.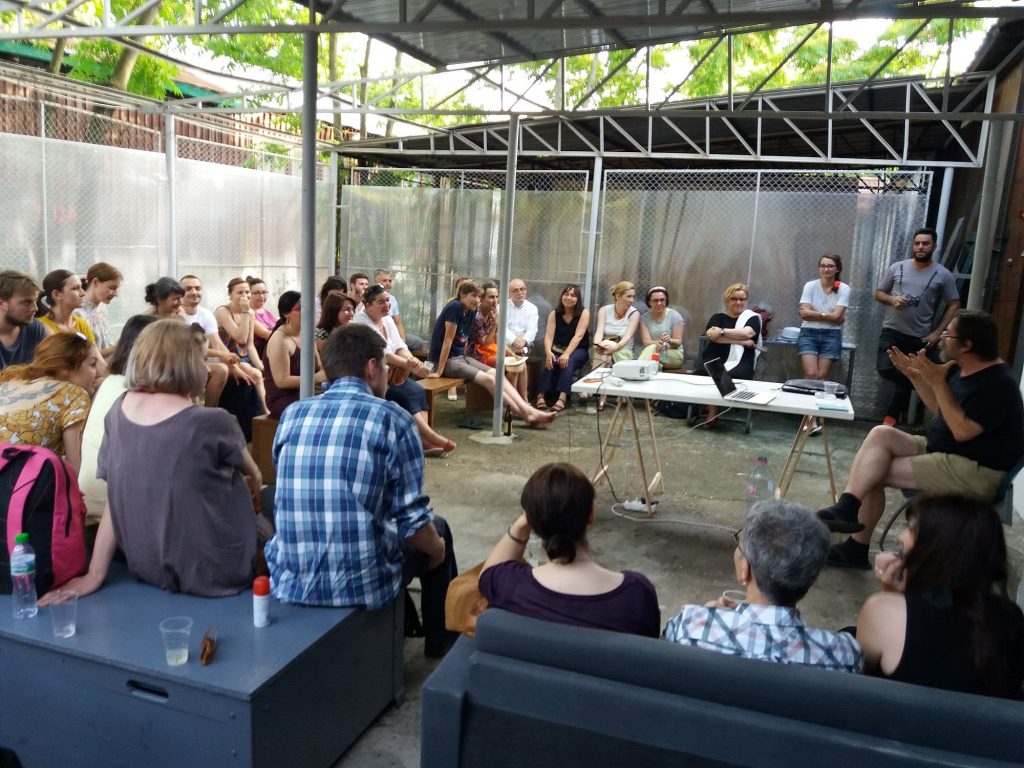 *Dan Perjovschi: World Attractions, Artist talk
In the meantime, the sandwich SHOP also appeared, where one can buy works created in connection to the history of the space and of the Combinate. Sandwich is indded a small yet complex, ever-changing true urban space. Besides, as it is, for instance, very visible in Dan Perjovschi's project, it dizzyingly and fertilely connects the small local scale with an international context.
A dead-end that is open not just to the heavens, but also to the world.
Cristian Răduță: Emergency measures
The first site-specific project is made by Cristian Răduță as part of his larger series of works referring to cosmic space and the failure of man to conquer it, despite its numerous attempts and progress in this area.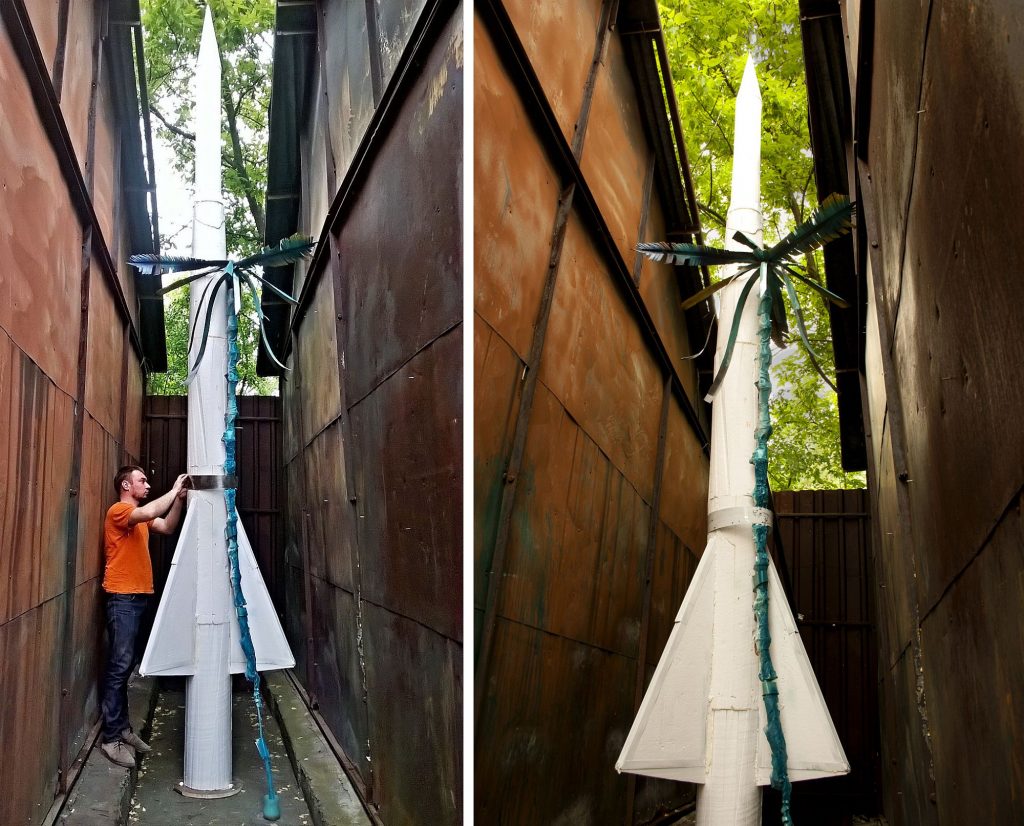 In Emergency measures however, Cristian Răduță prepares such a rocket in the name of a community to wich he does not and probably will never belong to: that of the most privileged, of the 1%, of the penthouse apartments, the private islands and private jets.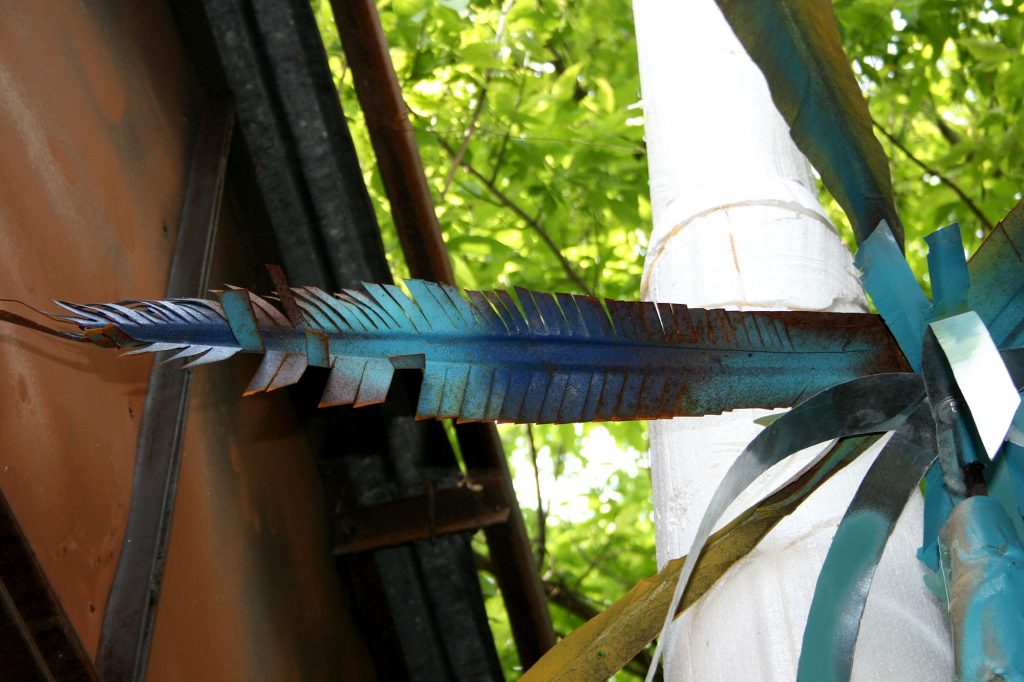 In their name, he is making provisions for one of the emergency measures to be taken in case of Earth evacuation: making sure that the demand for palm-trees on the next colonized planet is covered.
www.cristianraduta.ro
Daniela Pălimariu: Pool Party
Following one of the main directions explored by the artist, Pool Party creates a common and accessible space that can accommodate any heterogeneous group of people.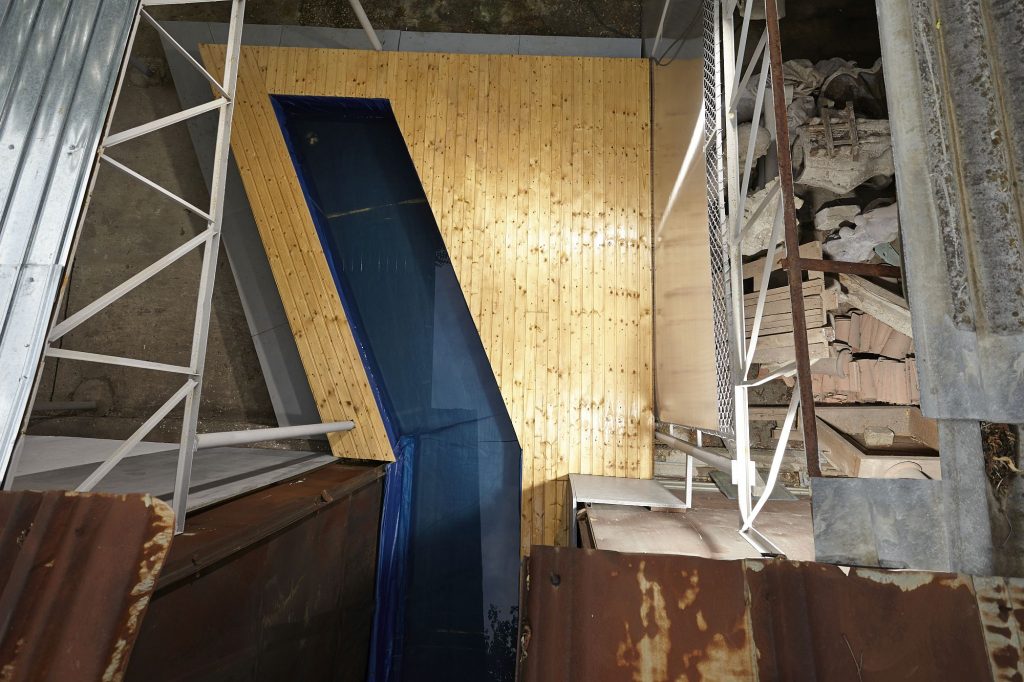 The space is clear enough about the way it should be used so that it doesn't create confusion, but it is not as scripted as to become constrictive.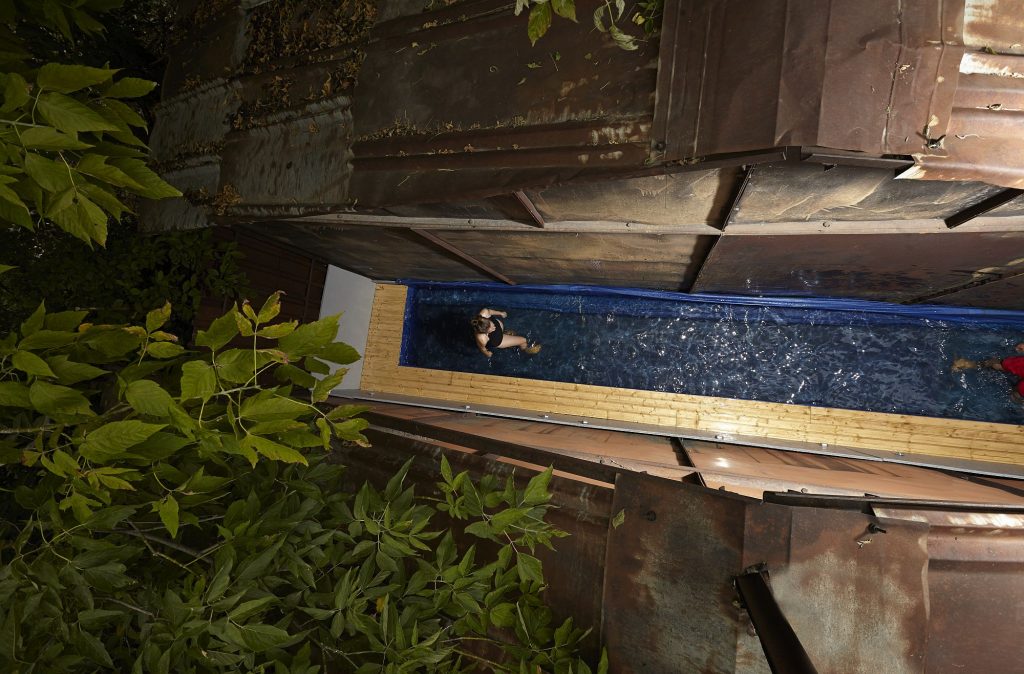 Although an installation of generous proportions, it is built in such a way as to not intimidate or be overwhelming to its visitors in any way.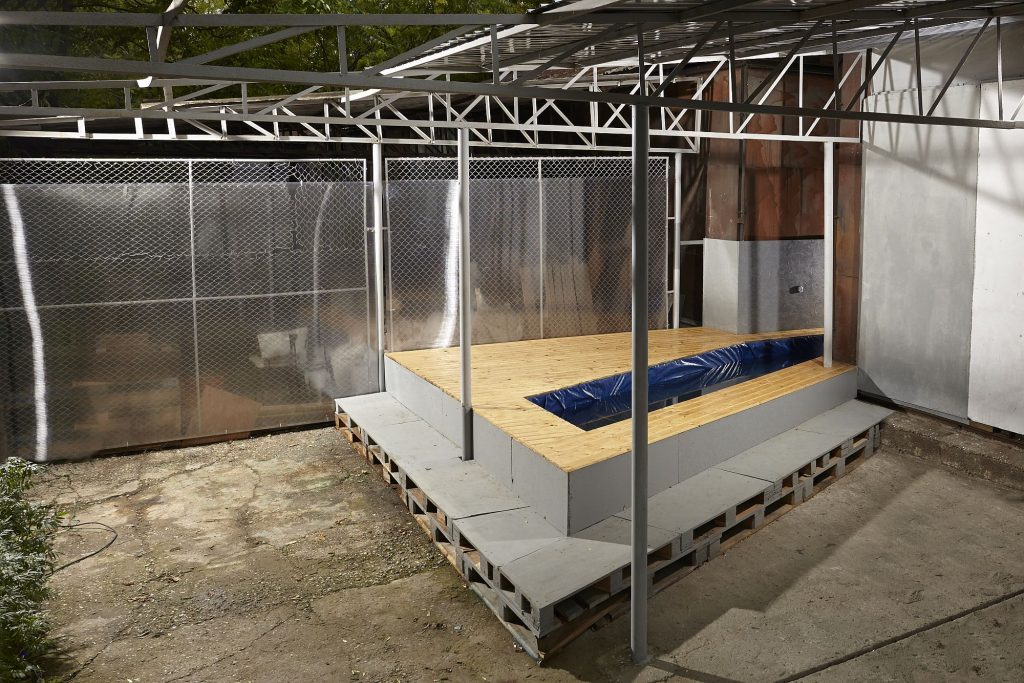 www.danielapalimariu.ro
Dan Vezentan – Feed Me / No Gravity
Dan Vezentan reconstructs a farming hall for chickens at / sandwich /, while using one material that would be legally forbidden in such constructions: the mirror.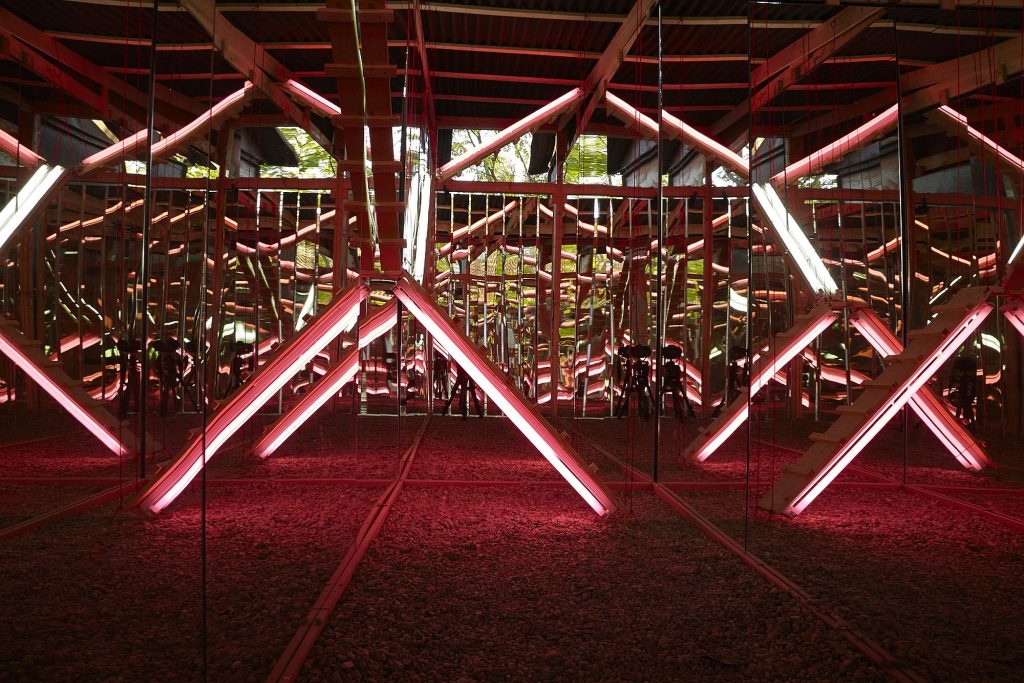 Access stirrups are multiplied in a kaleidoscope that recalls of Escher's stairs, while white and red neon lights alternate in order to efficiently control the yield of the creatures that have the courage to live here.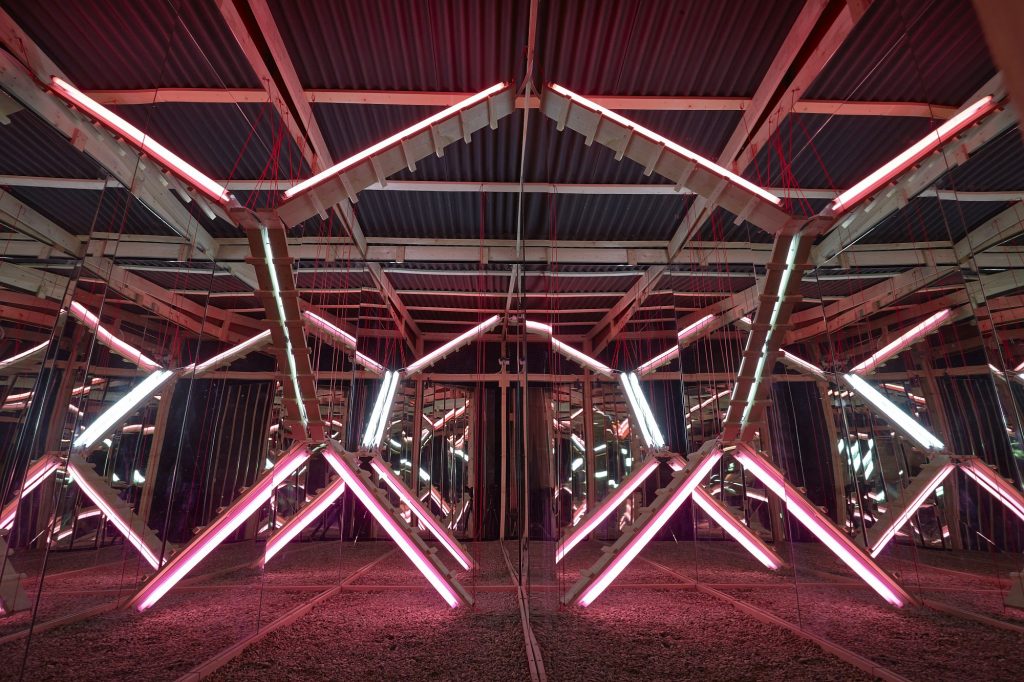 The artistic interest of Dan Vezentan over the veterinary–zootechnic thematics comes from his personal, childhood relationship with this field of work.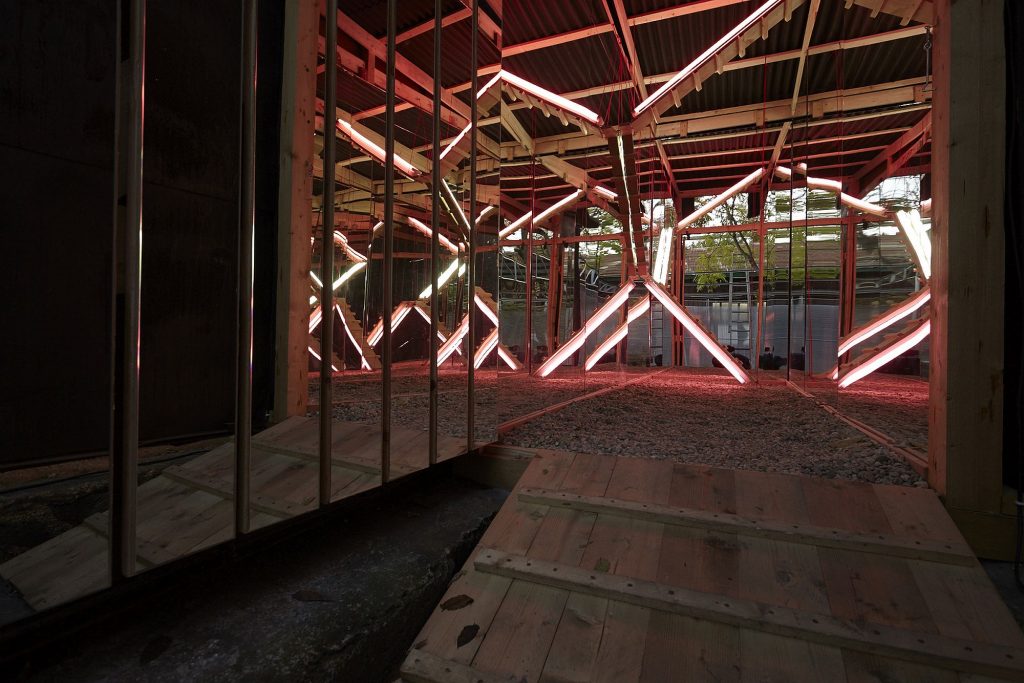 In his projects, various wooden constructions, almost identical to those used for small-scale animal farming, are losing their utility and become esthetically pleasing objects and spaces.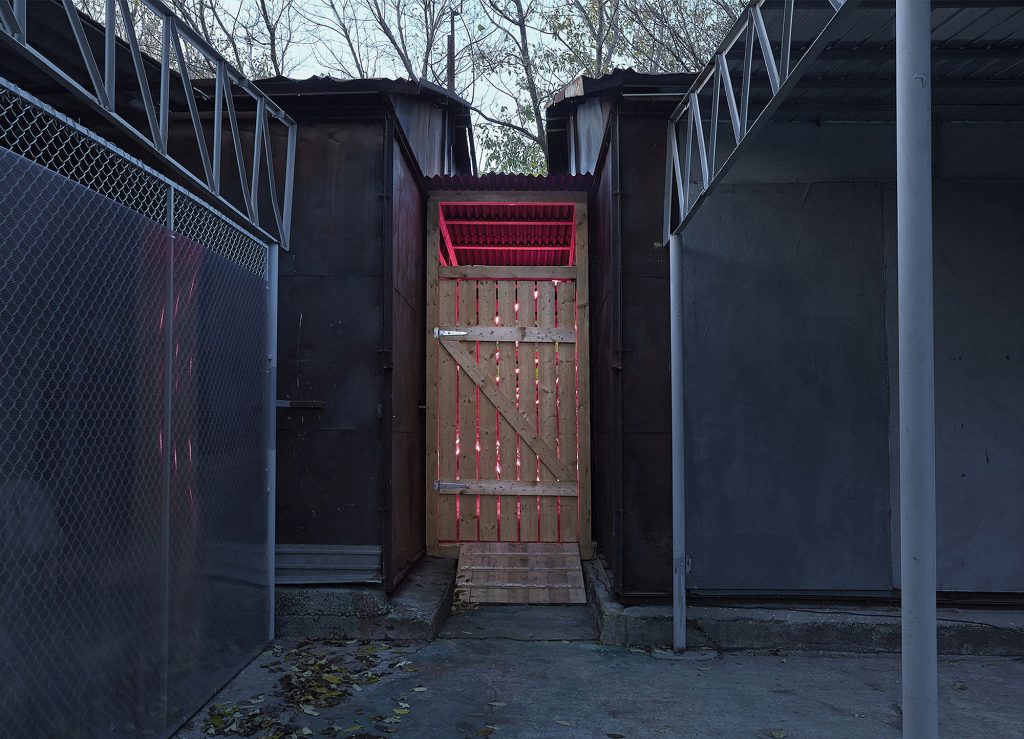 Dan Perjovschi: World Attractions
Sandwich assumes, this time, not so much the space it fills, but the actual physical limits that define it, and Dan Perjovschi finds the most direct way to bring value to the material they were made of, more than 30 years ago. Sandwich is made of rusty metal sheets, and that's where everything started from.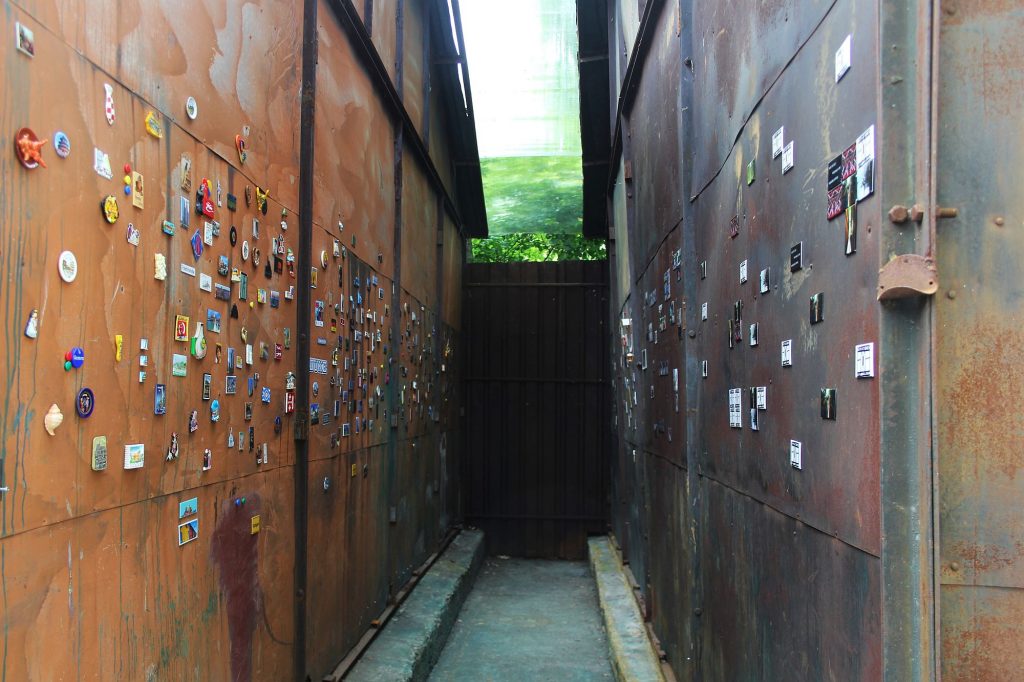 For World Attractions, Dan Perjovschi has created an infiltration method, first among the world art scene – curators, artists, art institutions that were asked to contribute to the project, and then in various private spaces, by using one of the most commonly spread symbolic objects.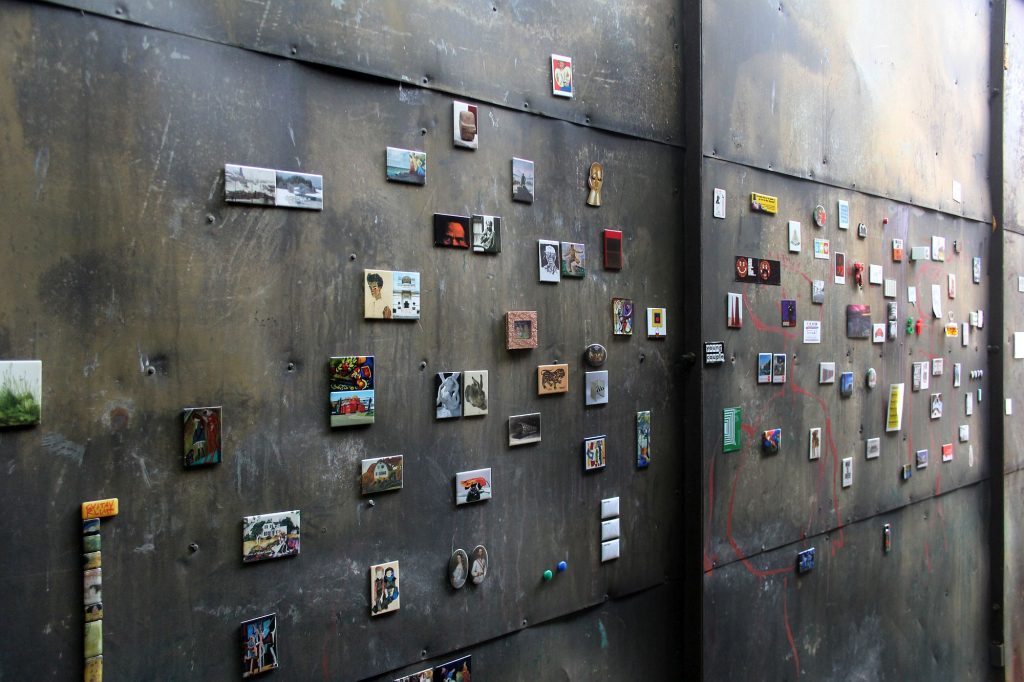 A special contribution was made by the curator Iara Boubnova from ICA – Sofia Gallery, through a selection of works from the ongoing project Museum Souvenirs from the Non-existing Museum for Contemporary Art. Among the project's contributors there are KIASMA Helsinki, NBK Berlin, Kunsthalle Hamburg, TATE Modern, MoMA, Arrow Factory Beijing, and many others.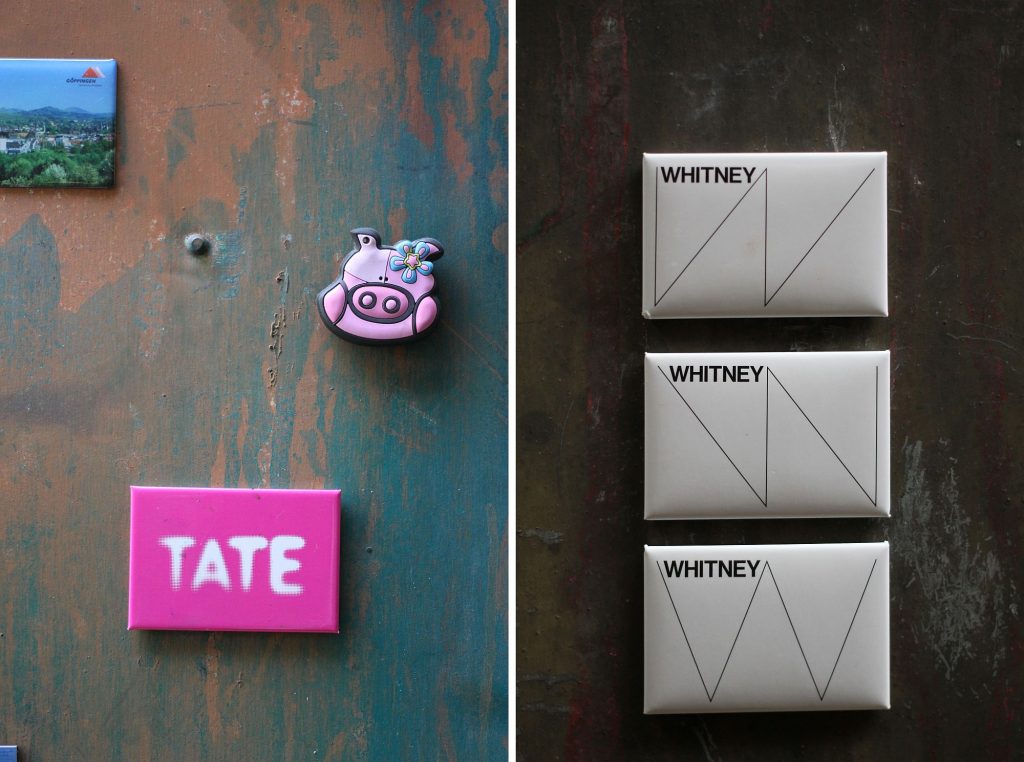 "A gallery in-between two metal storage units, on the outskirts of Bucharest, behind Casa Scânteii (former Communist landmark, t.n.) can be more globally known than a national museum located in the city center, surrounded by a wall. I also wanted to make something unusual. Everyone expects me to draw something. Well…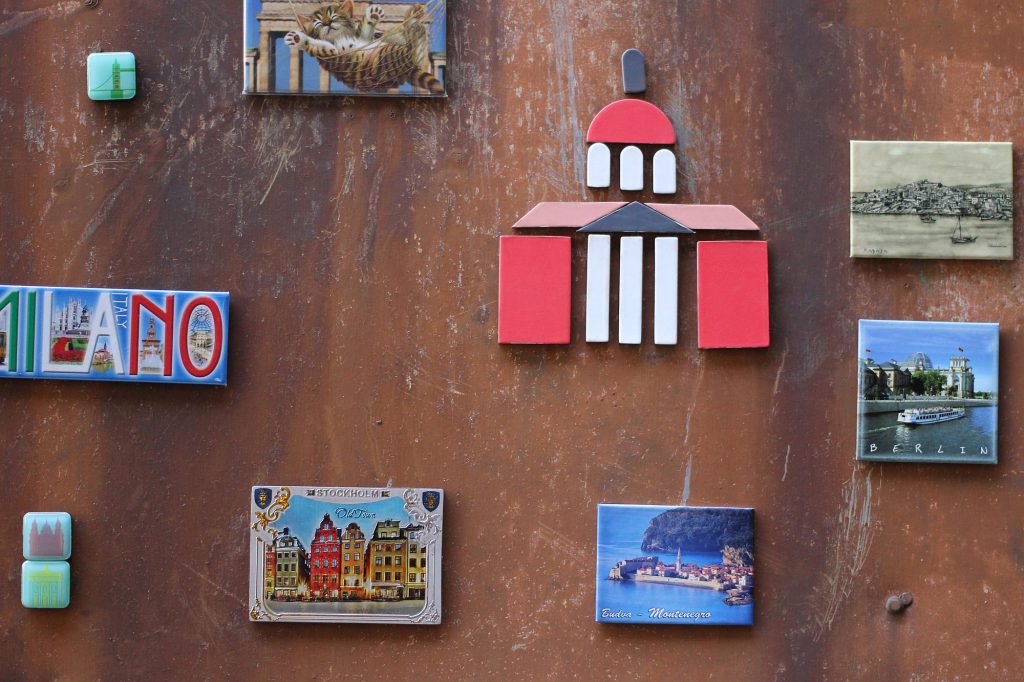 For the last 30 years I've been happily contributing to any artists' or curators' attempts of creating something new and I'm always amazed by the energy and ingenuity of the younger generations. The old ones are making memorial houses for themselves, while these young ones are creating platforms for others…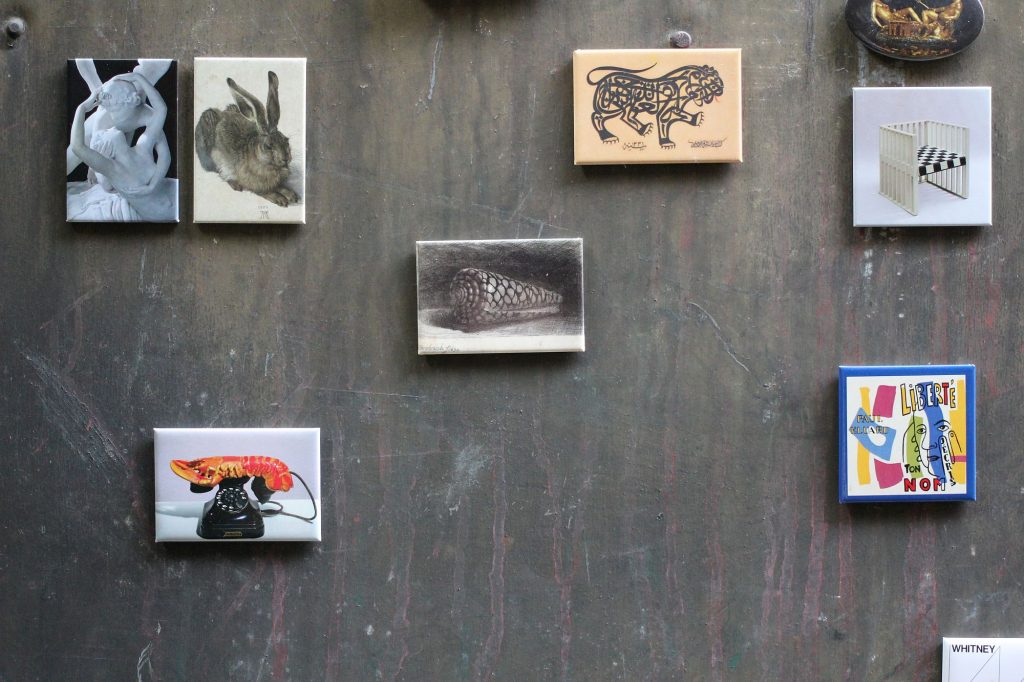 Sandwich is also a recovery of the manually privatized common space. The common Combinat is now private studios. If it wasn't for these studios and this kind of privatization, this common fortune would have ended up in smoke. The community, the art scene is always questioned. Sandwich is a response to the problem.
As the postman used to say: I've brought you some more sandwiches." (D.P.)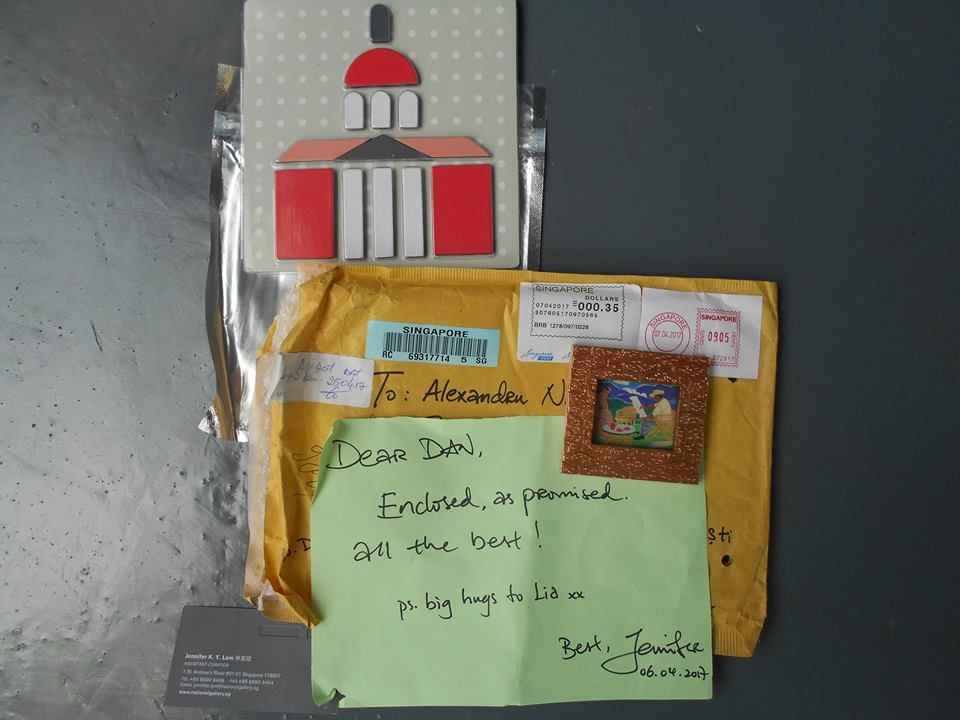 Exhibitions Sandwich (april 2016 – february 2018)
CRISTIAN RĂDUȚĂ – Emergency Measures – 21.04 – 21.05.2016
DANIELA PĂLIMARIU – Pool Party 08.06 – 31.08.2016
DAN VEZENTAN – Feed Me / No Gravity – 23.09 – 01.11.2016
RALUCA POPA – Iarna pe uliță – 17.12.2016 – 27.01.2017
MIHAI IEPURE-GÓRSKI – Since we're talking about mountains -10.03 – 29.04.2017
DAN PERJOVSCHI – World Attractions – 11.05 – 24.06.2017
DELIA POPA – The Girl with Tentacles – 30.06 – 10.09.2017
MIKE NELSON – Romanian heroes – 05.10 – 1.02.2018 (foto)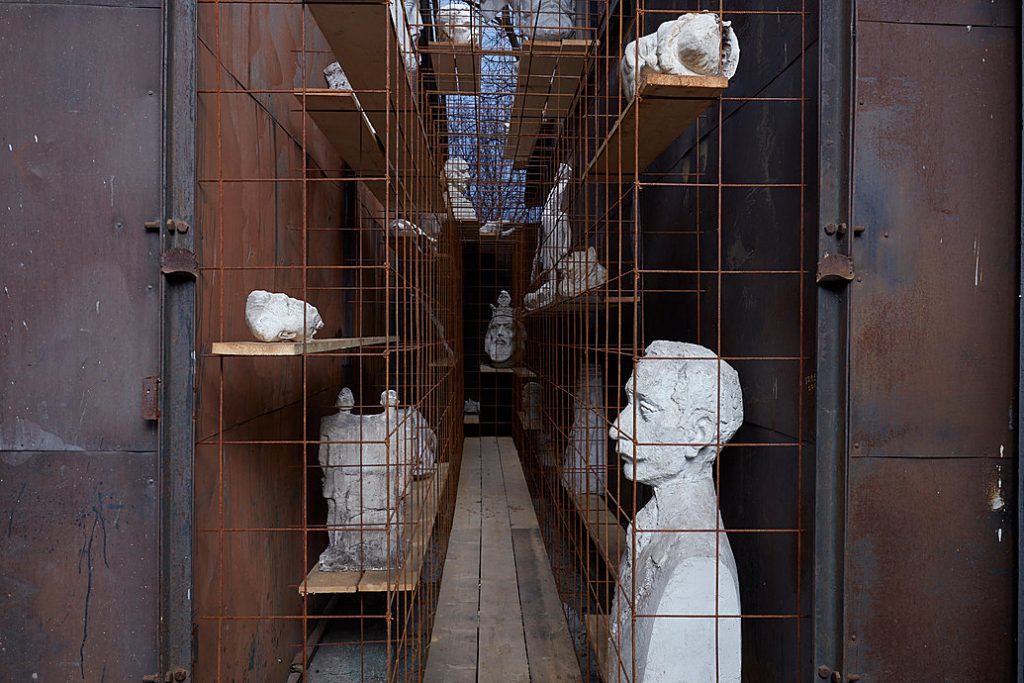 next:
MARIA POP TIMARU: Too much? – 30/03 – 04/05/2018