Text, foto: Vallum
"The salt road from Sovata" project confronted us with a major problem: how to arrange the visiting infrastructure for hundreds, even thousands of tourists in a nearly untouched reservation of 70 hectares, located in the centre of the spa town. On that land there are mountains of salt, with specific flora and fauna, five salt lakes, a freshwater one, a marsh, and sink holes. Due to the excessive agglomeration of the resort, the main lake can no longer handle the amounts of tourists in summertime. Therefore they began to invade, in an uncontrolled manner, the whole "Bear Lake and the salty arboretum" protected area.
In the summer of 2008 we started the project substantiation studies: ecology and biodiversity, tourism, geography, geomorphology, and so on. After completing the studies and having in-depth knowledge of the values of the reserve, we realized that our creative architect ego must bend to very different conditions and rules than we were used to with our current projects.
*Site plan: 1. Route around Ursu Lake. 2. Western Route. 3. Verde and Roșu Lakes Routes 4. Tivoli Route. 5. Eco-didactic Salt Route. 6. Ursu Eco-didactic Route. 7. Belvedere Tower
The area that was studied and where we worked is approximately 600 x 1100 meters, not a very wide space, but with many points of interest and a varied landscape. During our ecological studies and tourist analysis we have reached idea of drawing up several routes for general tourist access and a couple of eco-trails, didactic and more restrictive, in the most valuable and still undamaged areas.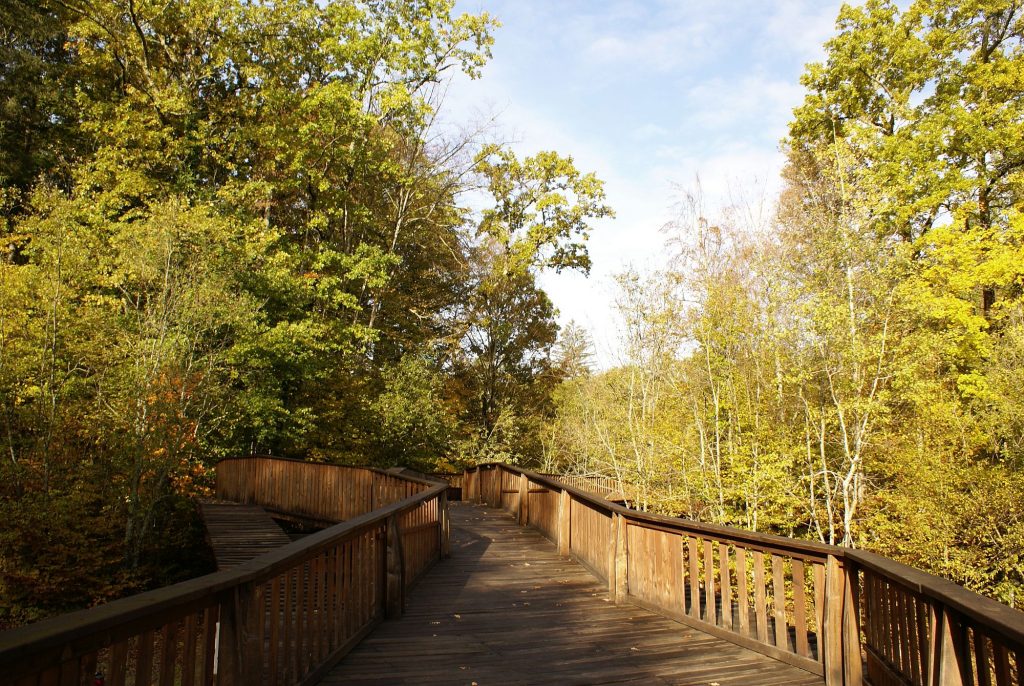 *Resting place, info point, Route around Ursu Lake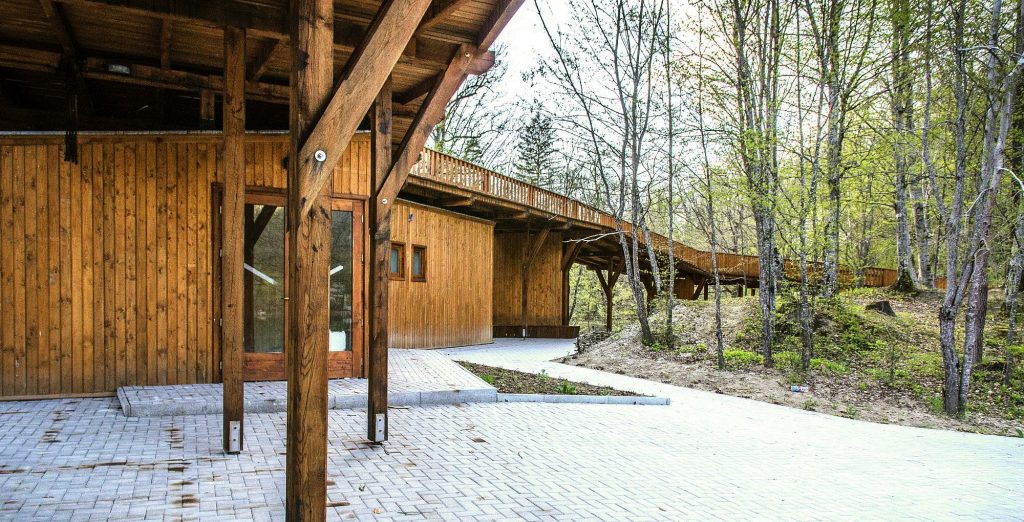 The architectural concept was self-implied: to harness the possibilities of oak and pine wood, building materials handy in that area.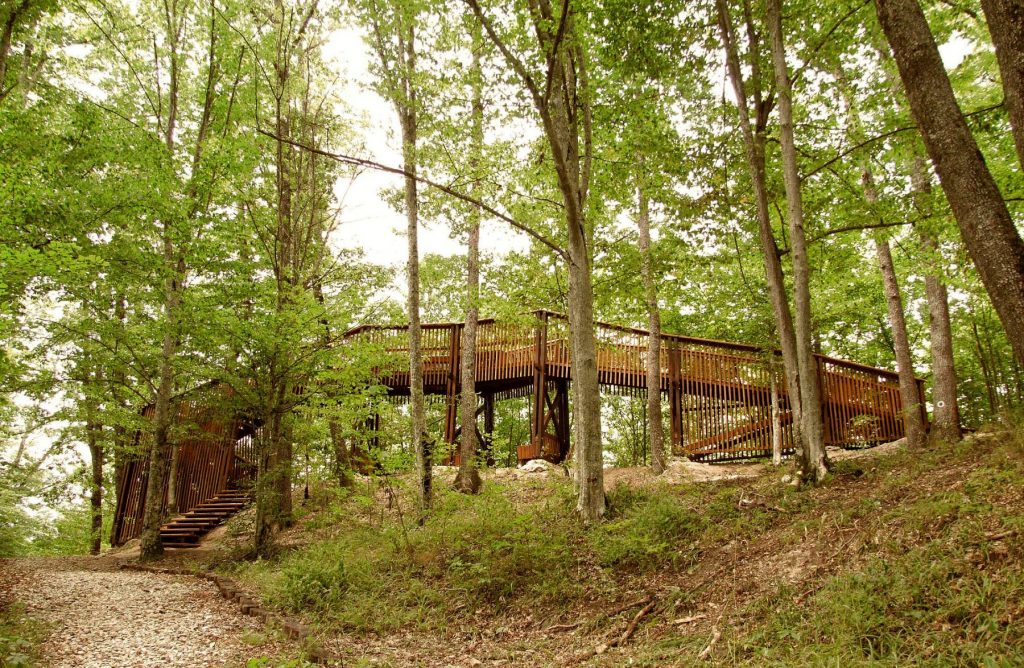 *Western route:  Balcony-bridge (up), overhanging belevedere (down)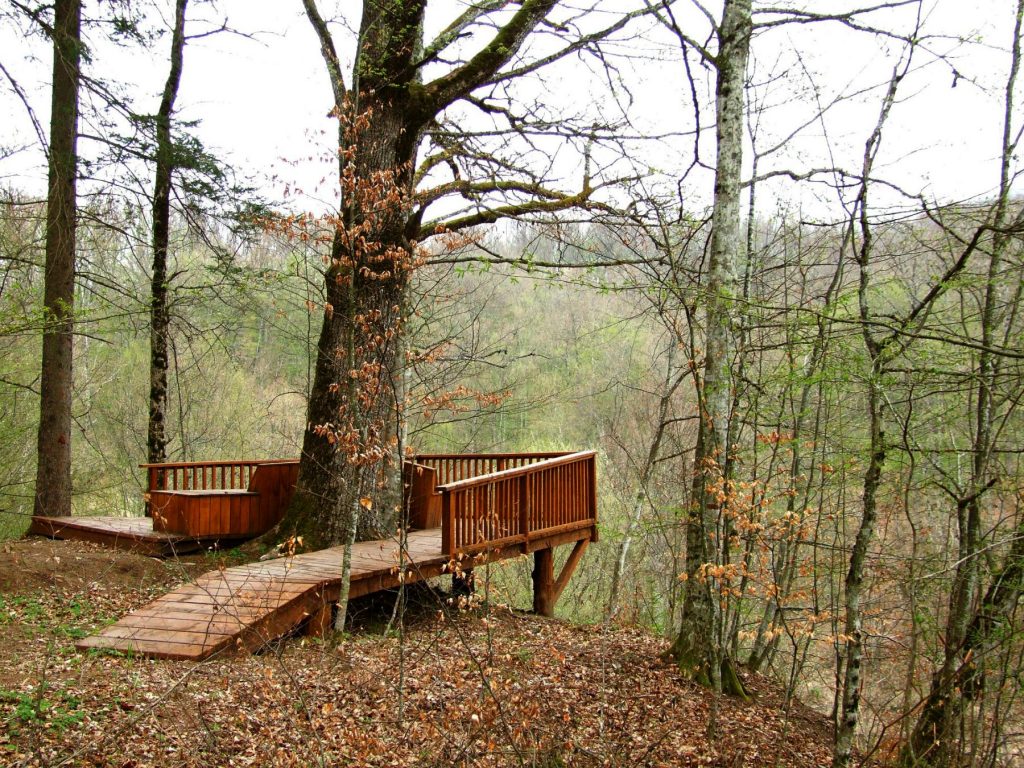 Since most constructions were made in places where machines could not reach, we used manual woodworking techniques. We worked almost as they did centuries before.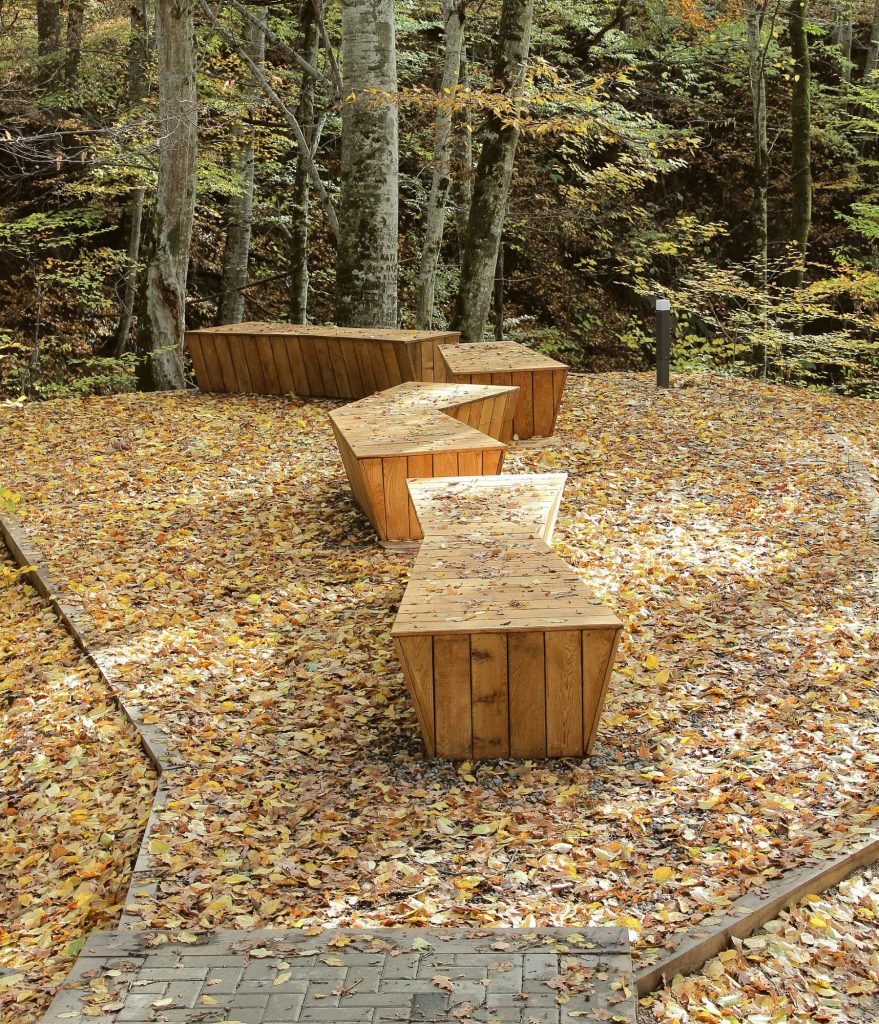 *Tivoli Route: Resting place (up), bridge (down)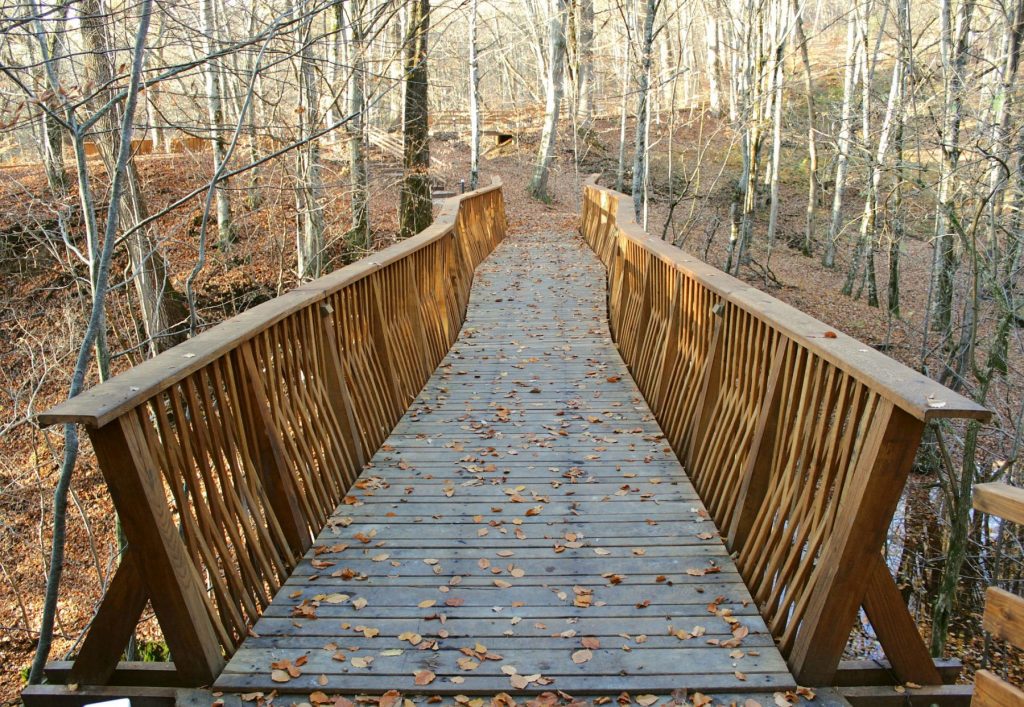 We felt from the beginning that we had to be humble and obey the nature of the place.

*Eco-didactic Salt Route: Pontoon (up), Resting place (down)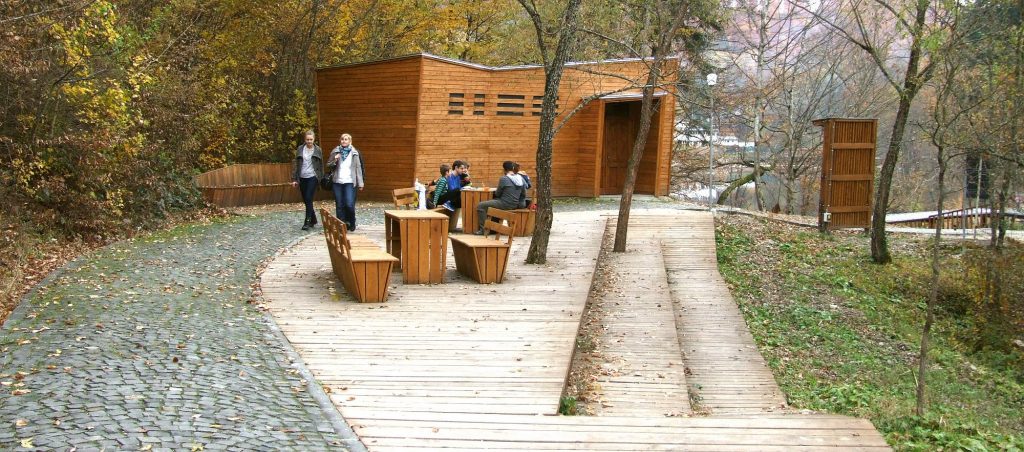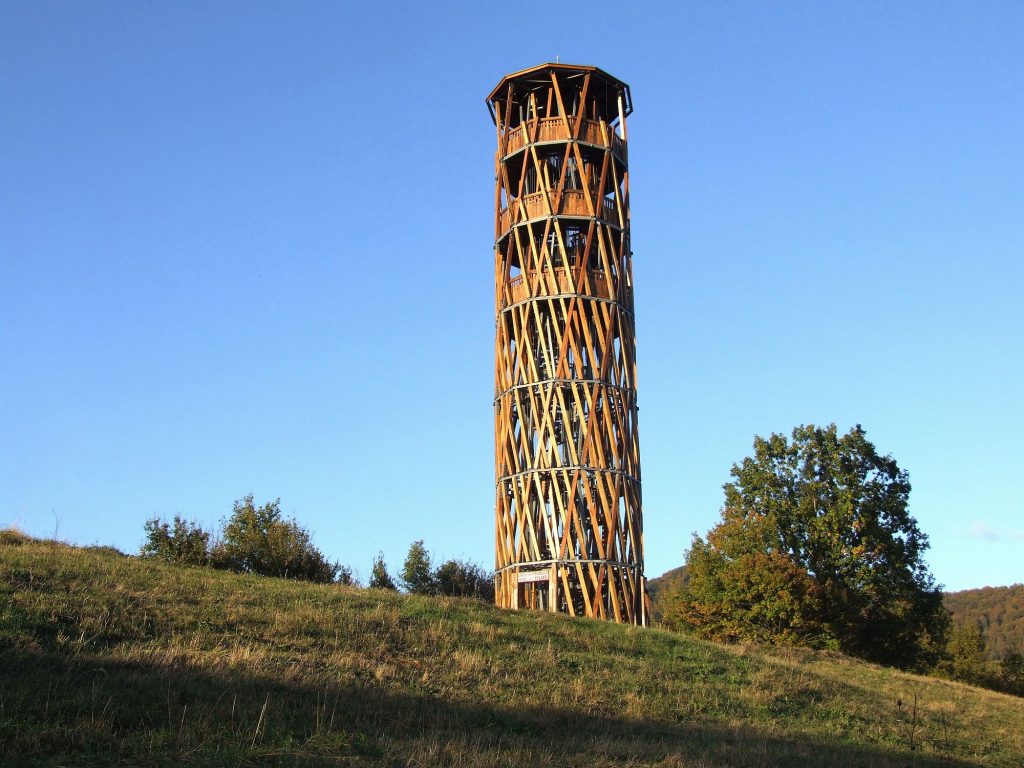 *Belvedere tower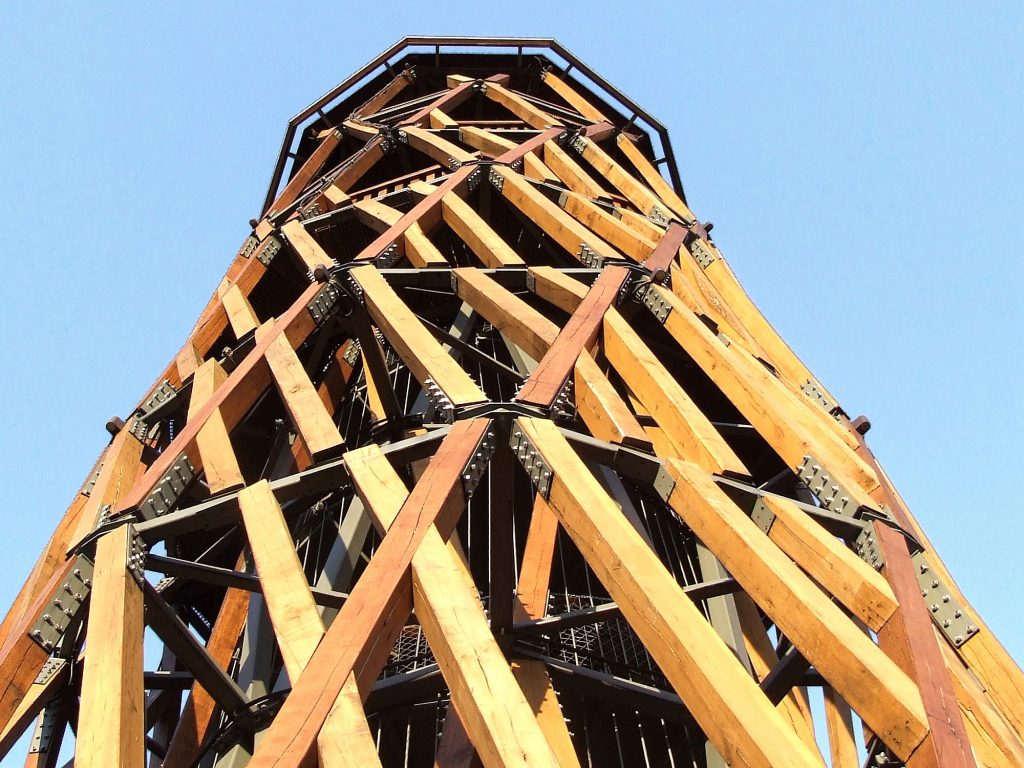 Because of this we asked for the help of some very young landscape architects in Budapest. They worked along with our team, and outlined the overall architectural picture of the facilities.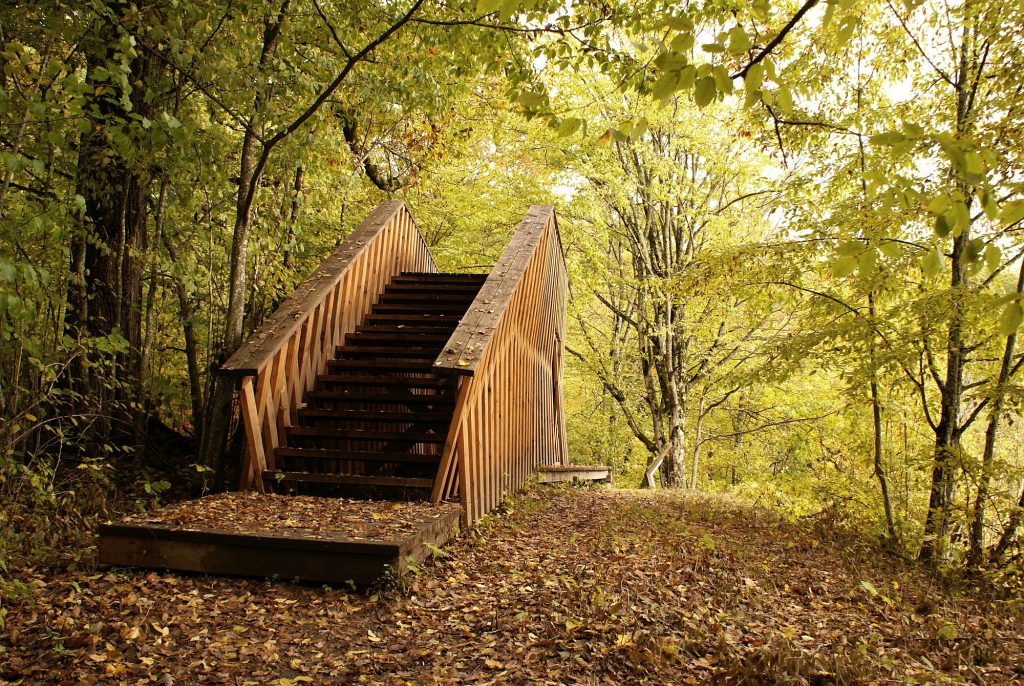 *Ursu Eco-didactic Route: Belvedere (up), School in the woods (down)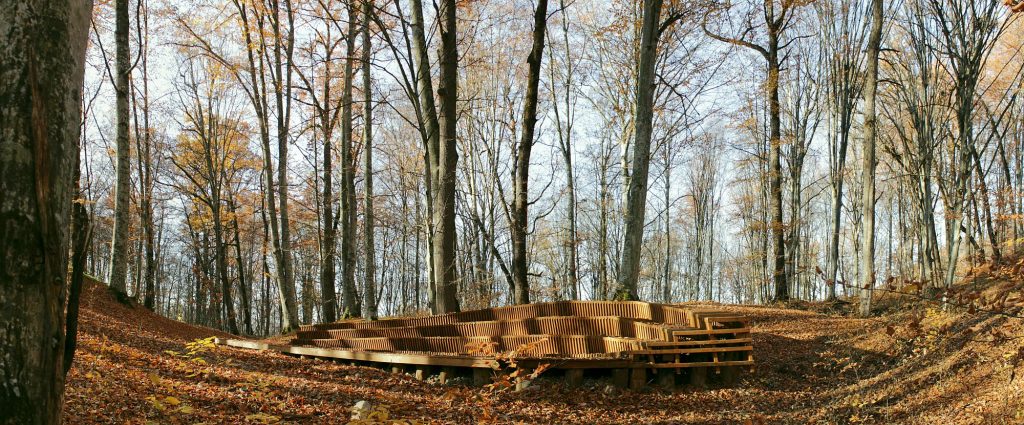 After completing the work, we are confident that we proposed interventions that are almost 100% reversible. Nature will work on them, keeping some facilities and destroying others, leaving space or, on the contrary, an object to work on, for the generations that will follow.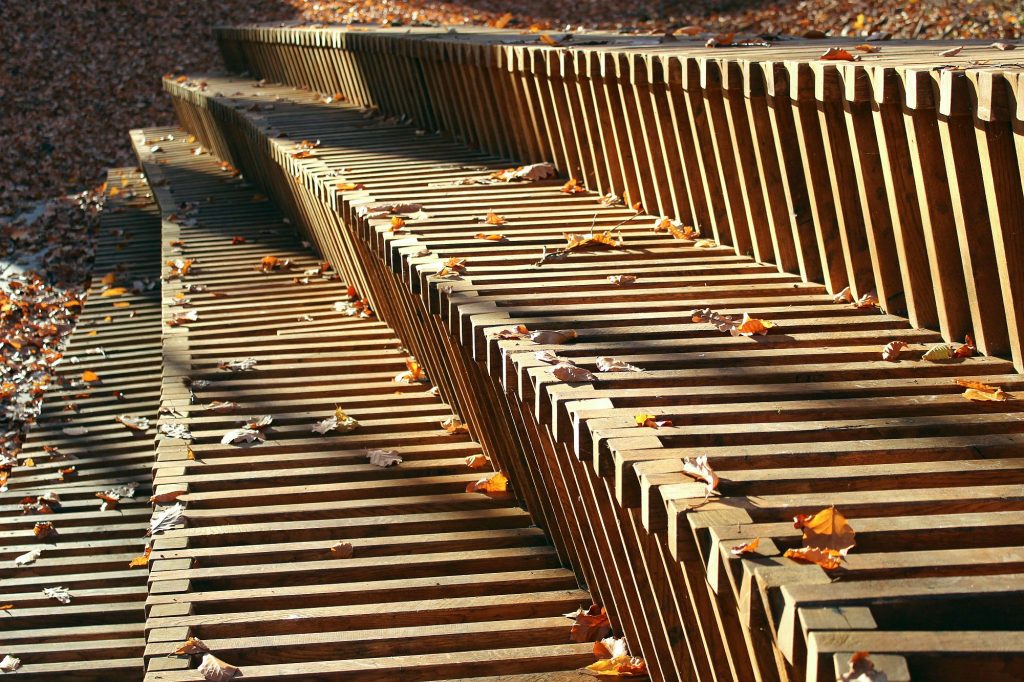 Info & credits
Place: Sovata Spa Resort, Romania
Concept design, feasibility study: ÚJ IRÁNY, Budapesta – Pozsár Péter, Muszbek Johanna, Karin Cone
Technical project, details: VALLUM, Miercurea-Ciuc – Korodi Szabolcs, Pongrácz Eszter, Albert-Tóth Csilla, Oláh Mónika, Molnár Zsolt, Páll Ákos, Szigeti Vajk István, Butoi Noémi
Structure, sanitary, project management: Multinvest Srl – Tîrgu Mureş, Gogolák Zsolt, Gogolák Margit, Bors István, Bakó Katalin, Szőcs Tibor, Bajnóczi Nóra     
Management project, touristic project: Aquaprofit Srl – Miercurea Ciuc, Nagy Benedek, Kánya József, Sándor Attila, Máthé István
Approximative investment value:  1 000 000 EURO+VAT