Text: Ștefan Ghenciulescu
Twenty years ago, I officially started my work in this magazine's management team. Well, it had a different name back then, and had a different status, but it was still an independent publication. When I say management team, I burst a bit into laughing, because that team was also the editorial team, and even the design one. Up to 2004, it was the same three people – Cosmina Goagea, Constantin Goagea and myself, who would also take care of marketing (that is, advertisement money), and the backpack distribution.
There were also three members left before I came, from the team who reinvented the magazine in 1999. But George Harpău was leaving for Belgium and a replacement was needed. I had written for the magazine before, we had known each other for some time, from Virtualia, the pioneer publication of online architecture critique. My arrival coincided with 9/11, with all sorts of technical issues. That was the first time I entered a printing shop and I was seeing printing films I would PP, without being fully aware what P(ass) for P(ress) was.
This team has been here until today, and in the meantime it has grown with new members – some of the oldest ones, such as Raluca Marțiș, are still our colleagues. People spend a lot of time at Zeppelin, we are very proud of it.
*covers of the old magazine, 2001-2010
Don't worry, I'm not writing this text to brag, nor to drag you with me on the path of nostalgy or celebration. I myself am not a big fan of celebrations and commemorations, of round numbers and ceremonious reviews. I only want to take this opportunity to invite you to a discussion not only about Zeppelin, but also about architecture publications in general.
Their demise is periodically announced: the demise of paper magazines and also, in general, of the relevance of criticism when today anyone can (also) publish architecture on the web, and when most of us take our information about houses and new projects from online mega-platforms. Of course, this adds us to a venerable list, from paper books to theatre or the radio, which all seem to be very much alive and kicking, some more than was the case ten years ago, for instance.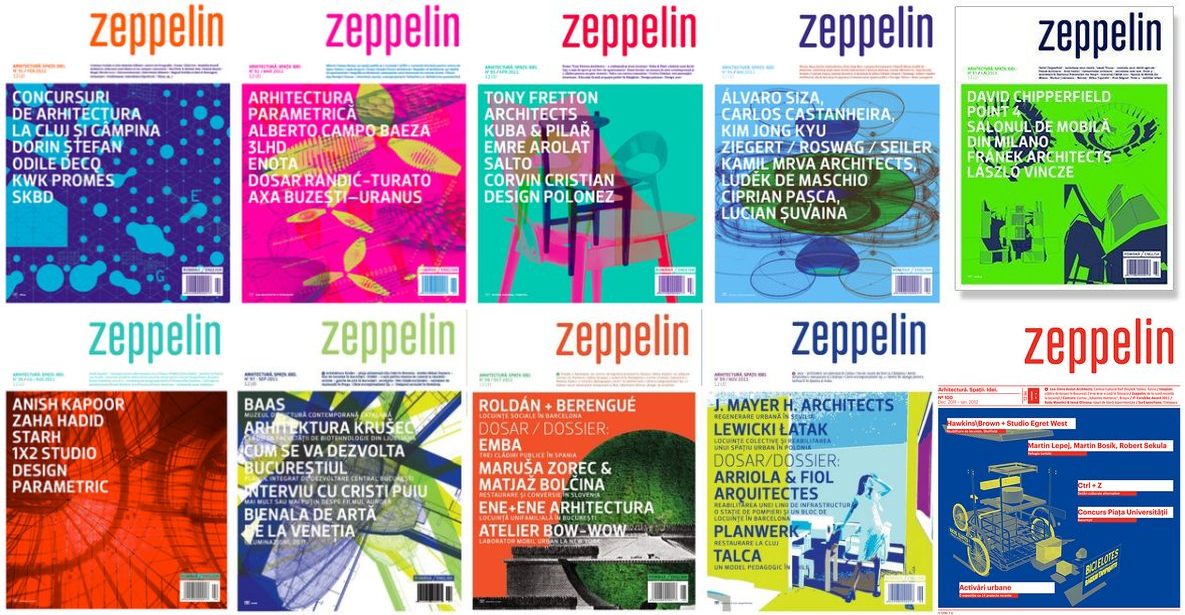 *zeppelin magazine collection – year 2011
But it is true that a certain format, the rather light and frequent physical publication, has had its issues. We thought about this hard in 2015-2016, when we built our new format, which relies on two extremes – the online platform, with the possibility to respond almost immediately and to host archives, and the bookazine, a mixed formula between a book and a periodical publication, which allows time and space for reflection, synthesis, in-depth analysis.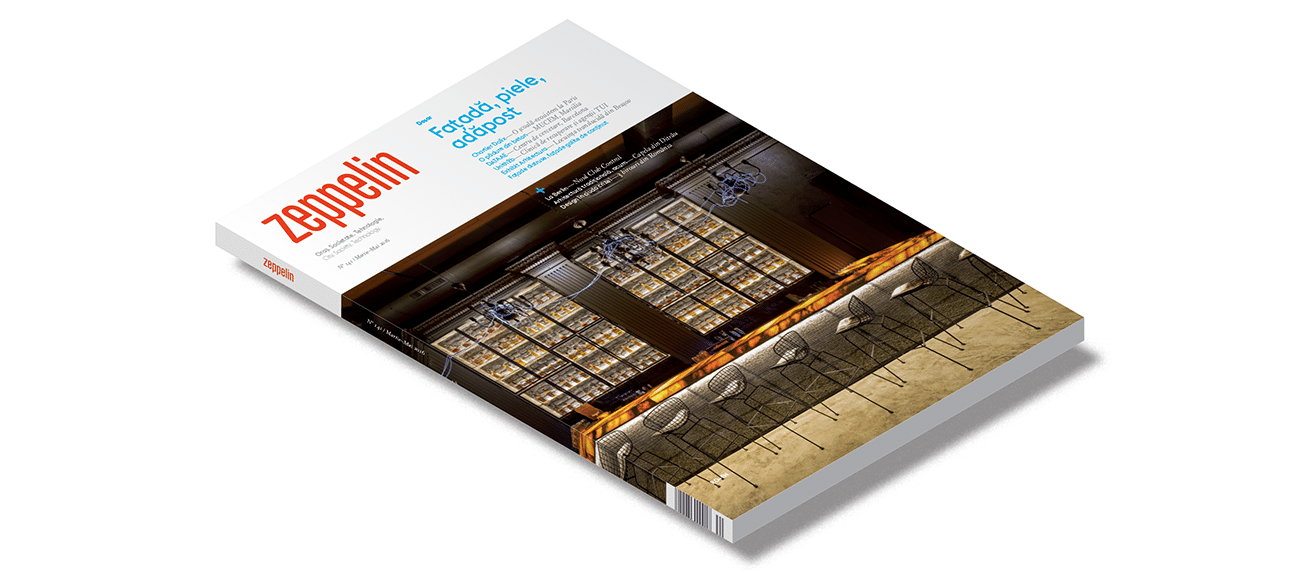 But we feel the permanent need to adjust, to question ourselves, to see what our readers want and believe, beyond personal comments, number of subscriptions and likes and shares. We thought of surveys etc., but we set those aside. We do not ask data to compose statistics, profiles etc., but we call on you for real, like the expert readers that you are.
So please put politeness and sympathy aside and write to us at office@e-zeppelin.ro. Just mention whether you are architects, designers, visual artists/students of these subjects or not. Tell us how to stay and become more relevant for you and for others you know, what you believe needs to be changed, what you would really want, to go on filling your bookshelves with magazines in the future. Maybe for another 20 years.