14 years ago, in issue 52 of our magazine, we published a dossier dedicated to one of themost inventive and bold architectural offices in the world. Curated with the help of Oana Radeș ( then a member of the bureau, now a partner at Shift Architecture Urbanism), that dossier is still one of our most important materials. Structured around an interview with the three founding partners, it also presented recent projects, finished or in progress – a lot of housing and also future aspirations such as Frøsilo, the conversion of two silos from Copenhagen into apartments, or the seminal Markthal, back then only in the sketch stage. Now, in 2021, we are glad to once again present ample material about MVRDV.
Curators: Ștefan Ghenciulescu, Miruna Dunu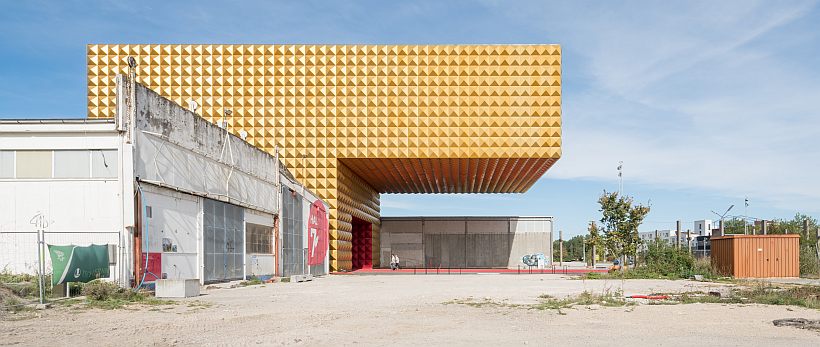 Intro
The curators (Ștefan from Zeppelin and Miruna from MVRDV) developed the same formula from 2007: we have an interview again – with founding partner Nathalie de Vries, founding partner – but also two other theoretical texts written specially for Zeppelin: one about NEXT, the specialism within MVRDV working on technological innovation, research and practical implementation; the other is written by partner Jan Knikker, together with Miruna, and is about – and for – Romania.
We also cover many works of the office, either (mostly) complete, or in progress. Wedivided them not by programme, period, size, etc. but according to their relationship with the past:
the section "Transforming Urban Fabric" refers to the interventions on an existing context – surprising maybe for those who associate MVRDV only with spectacular new buildings, this is actually the richest section. Not only because it is a subject of great interest for us here, at Zeppelin, but because working on existing buildings (not necessarily monuments) is becoming a major part of general practice (and essential for a truly sustainable approach). In fact, regeneration plays a major role in the office's newest projects. As you will see, from existing houses or simply from ruins, one can start projects of absolutely remarkable creativity and quality. You can even start from your own old projects: the famous pavilion for Expo 2000 in Hanover is reinvented as the core of a cultural, work, and student housing ensemble.
"Activating The City" contains completely new projects: from a verdant valley at a heart of a building to an office tower that shapeshifts depending on the viewpont. Two more things need to be mentioned: the first is that we have a strong presence of Central- and Eastern-Europeanprojects; secondly, that we tried as much as possible to follow the thread connecting severaldisciplines, still deemed by too many people to be separate: urbanism, public space, architecture, essential detail.
This is a dossier of optimism and responsibility. But it is also a kind of roller coaster ride on which we embark together. We promise you a memorable trip.
Every Project Becomes a Prototype for Pushing Boundaries
A Discussion with Nathalie de Vries
Bałtyk Tower
Poznań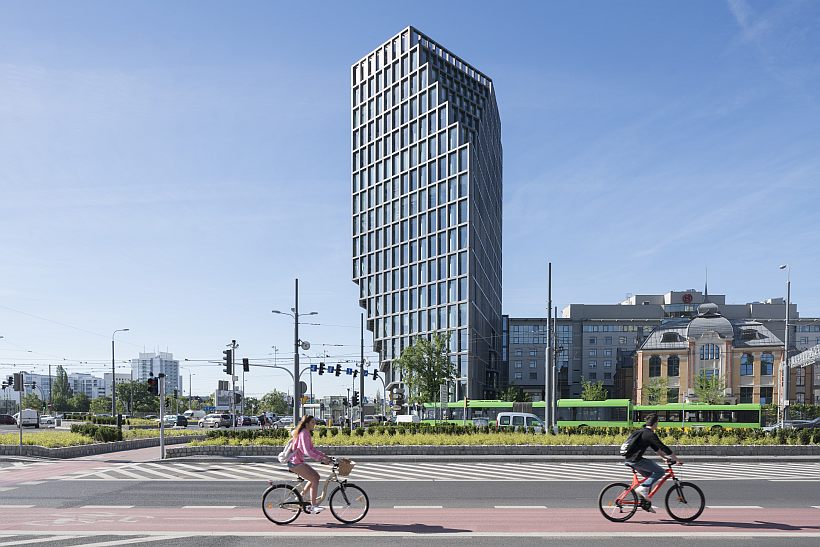 Bjørvika Barcode and DNB House
Oslo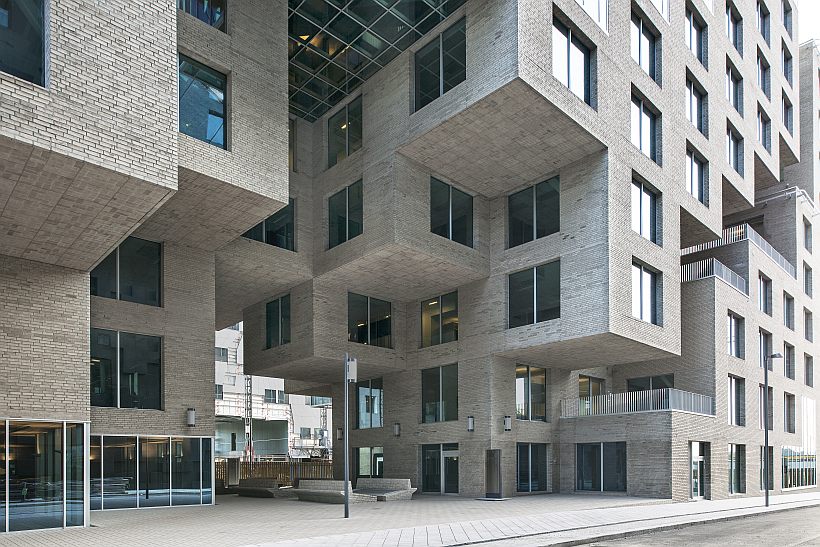 WERK12
München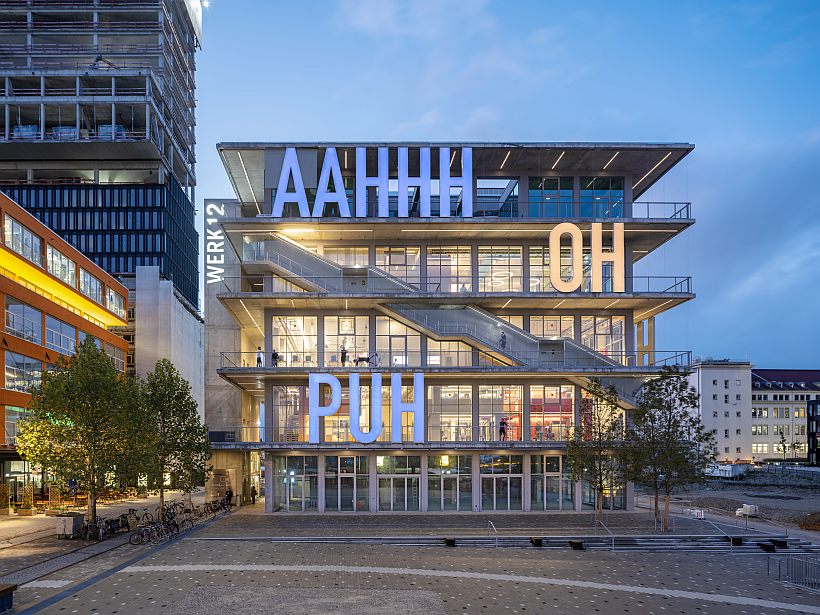 Depot Boijmans Van Beuningen
Rotterdam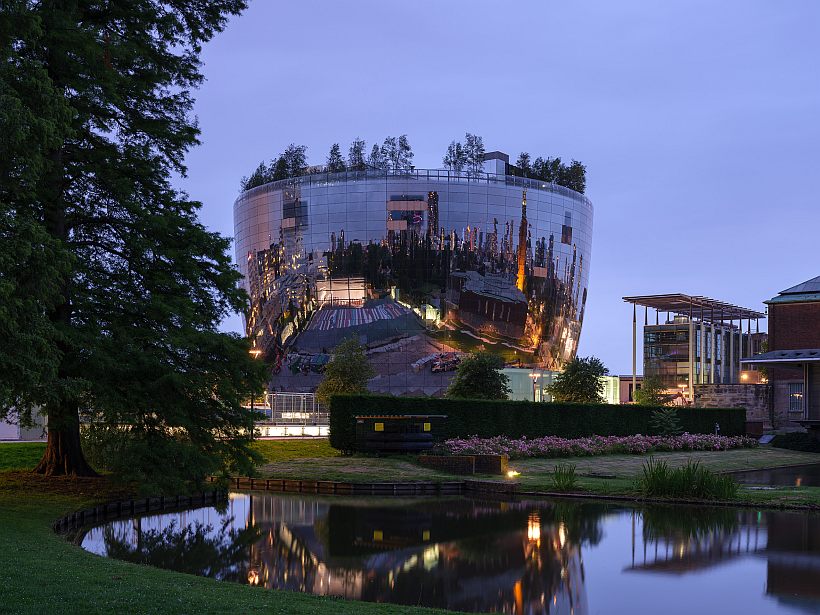 Valley
Amsterdam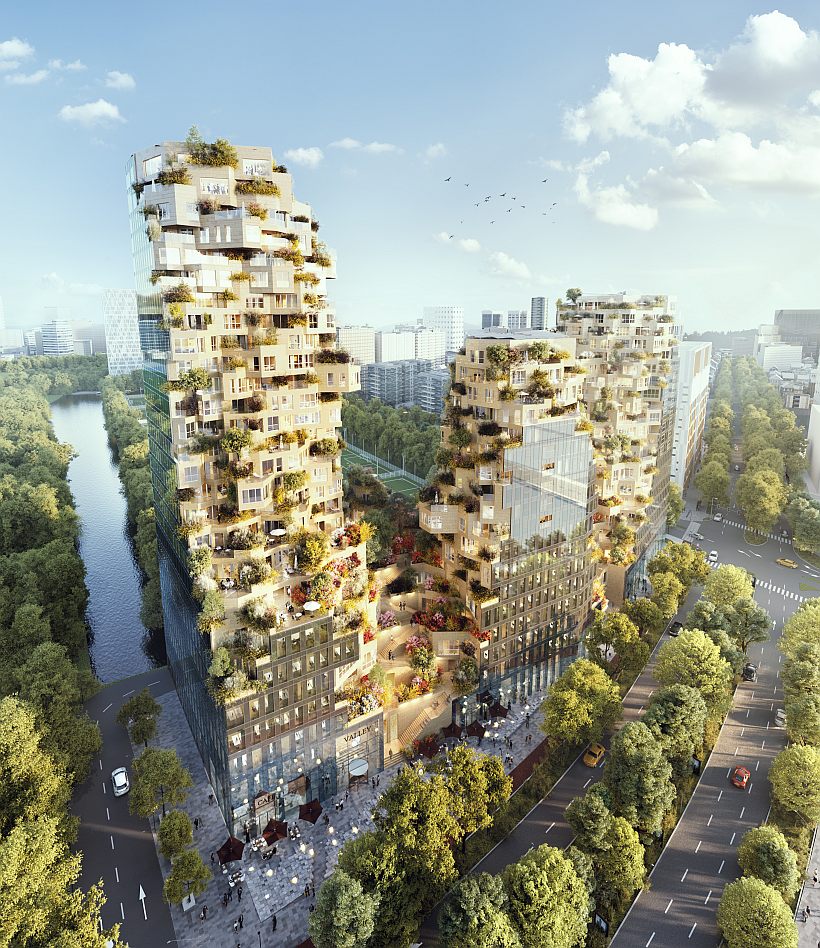 Concordia Design
Wrocław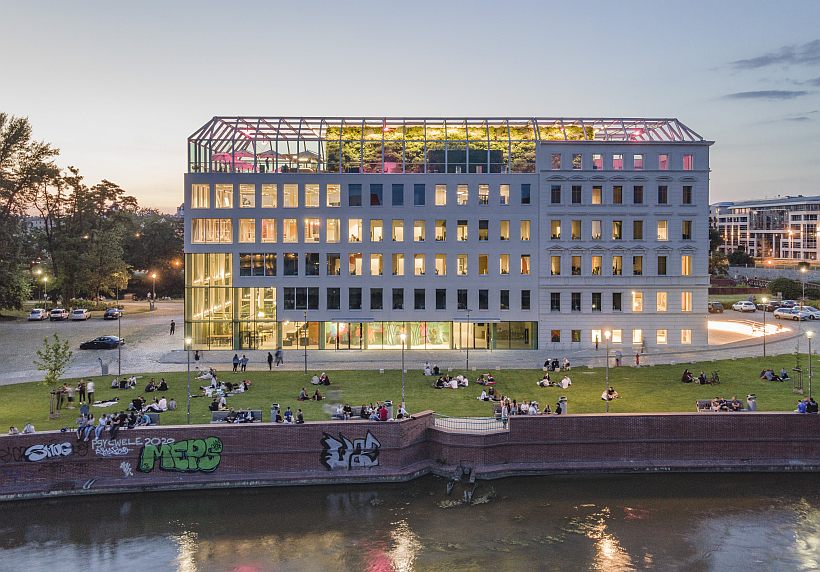 ROCKmagneten
Roskilde, Danemarca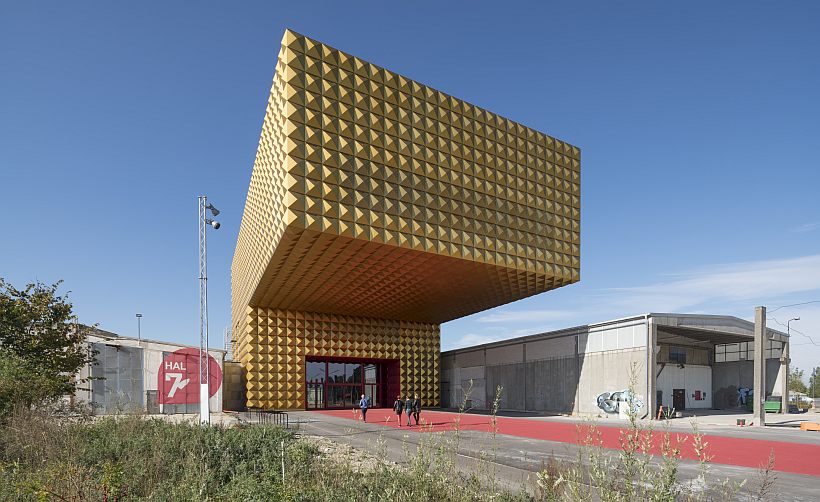 Tainan Spring
Taiwan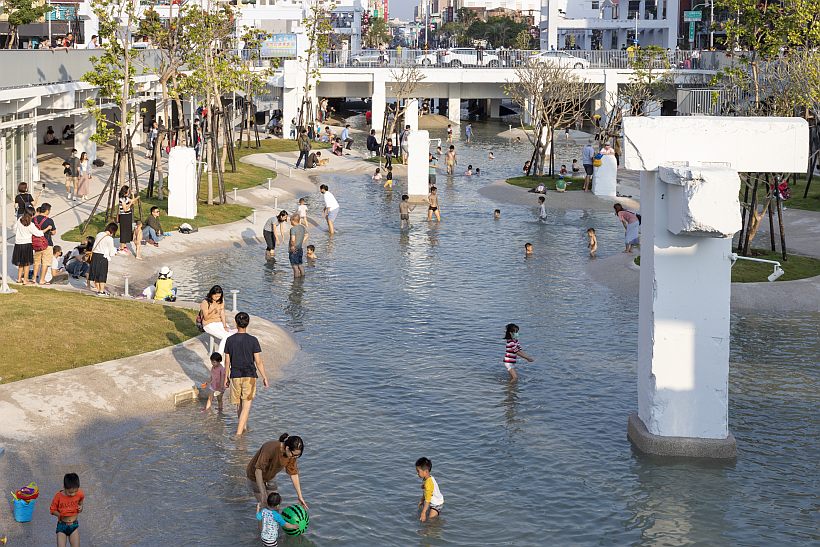 Expo Pavilion 2.0
A New Life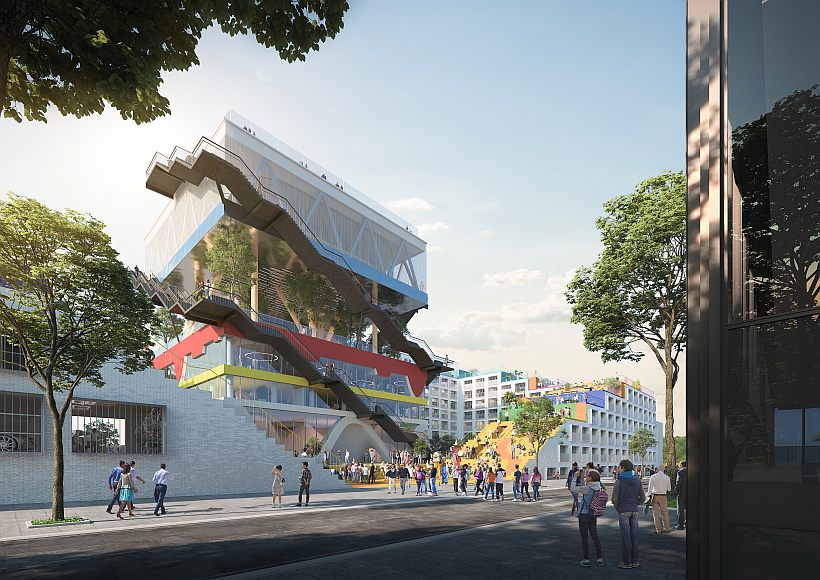 Palais du Commerce
Rennes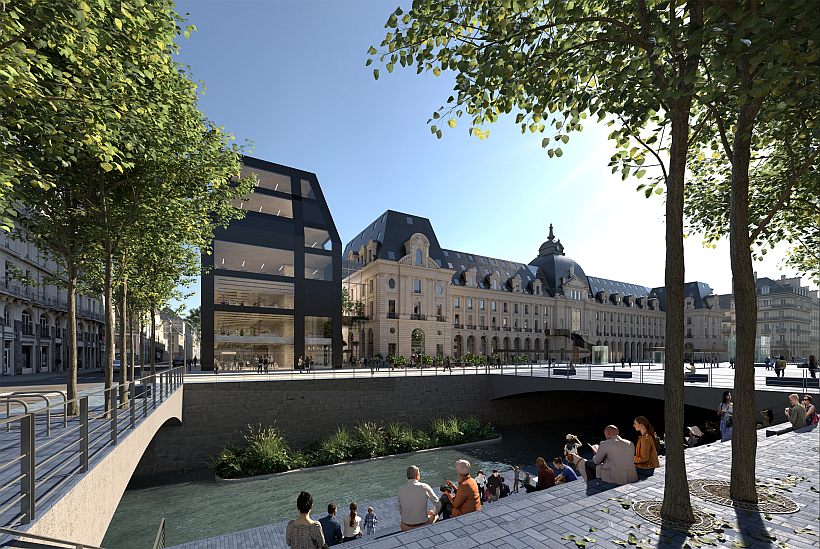 The Pyramid of Tirana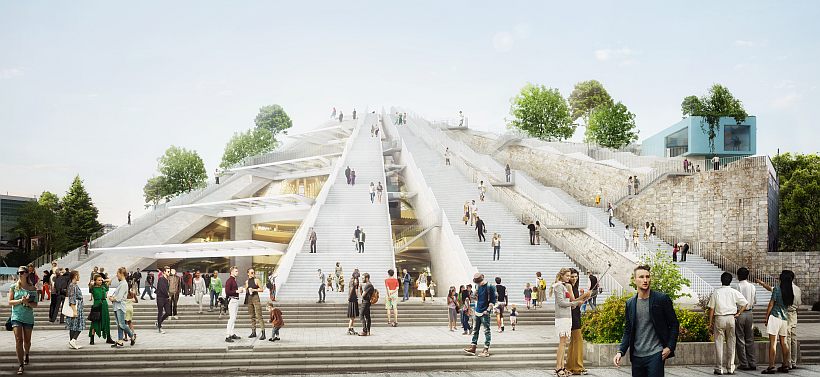 NEXT: Access to Tooling
Extensions, Hacks and Speculations
Text: Leo Stuckhardt, MVRDV NEXT
About and for Romanian Architecture
Text; Jan Knikker & Miruna Dunu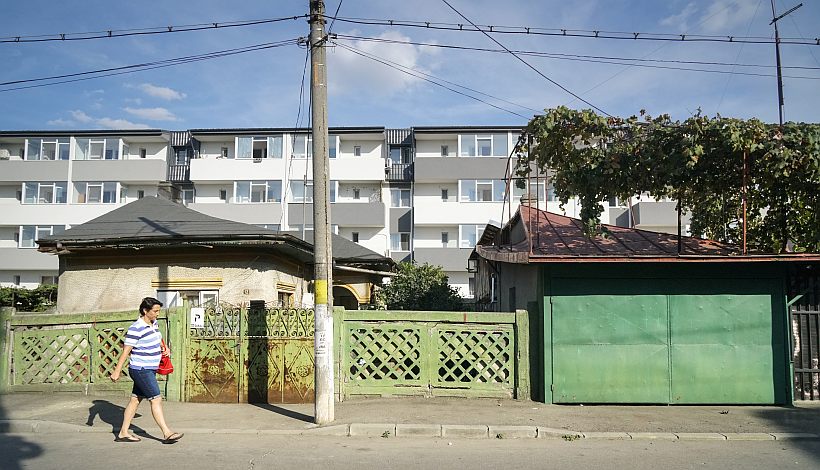 Zeppelin magazine #161 (spring edition, 2021)