Project team: Zeppelin
Architects: Constantin Goagea, Anastasia David, Bogdan Petru Pana, Stefan Ghenciulescu, Adrian Dobre.
Interior finishes: Habitual
Furniture and woodwork: Acant Design
Decorative plaster: Baumit
Photo: Cosmin Dragomir
The biggest record company for pop and R&B in Romania is located on the ground floor of a building built in the '80s. A typical communist structure, which had probably accommodated on the ground floor one of the famous socialist food department stores, 'Alimentara'. It was clear that the place, as it looked when we first saw it, did not fit at all with the digital production or the massive online distribution, nor with the Cat Music prestige, which has long since surpassed the country's borders, with millions of discs sold, songs in international charts or platinum disks.
At first we found it weird to develop a creative office in this configuration, especially in a space with an over-glazed facade – which is quite unsuitable for computer work: the feeling that you work in a shop window towards the street can be quite oppressive. But what if the apparent drawback would become a key ingredient to bring potential to the project?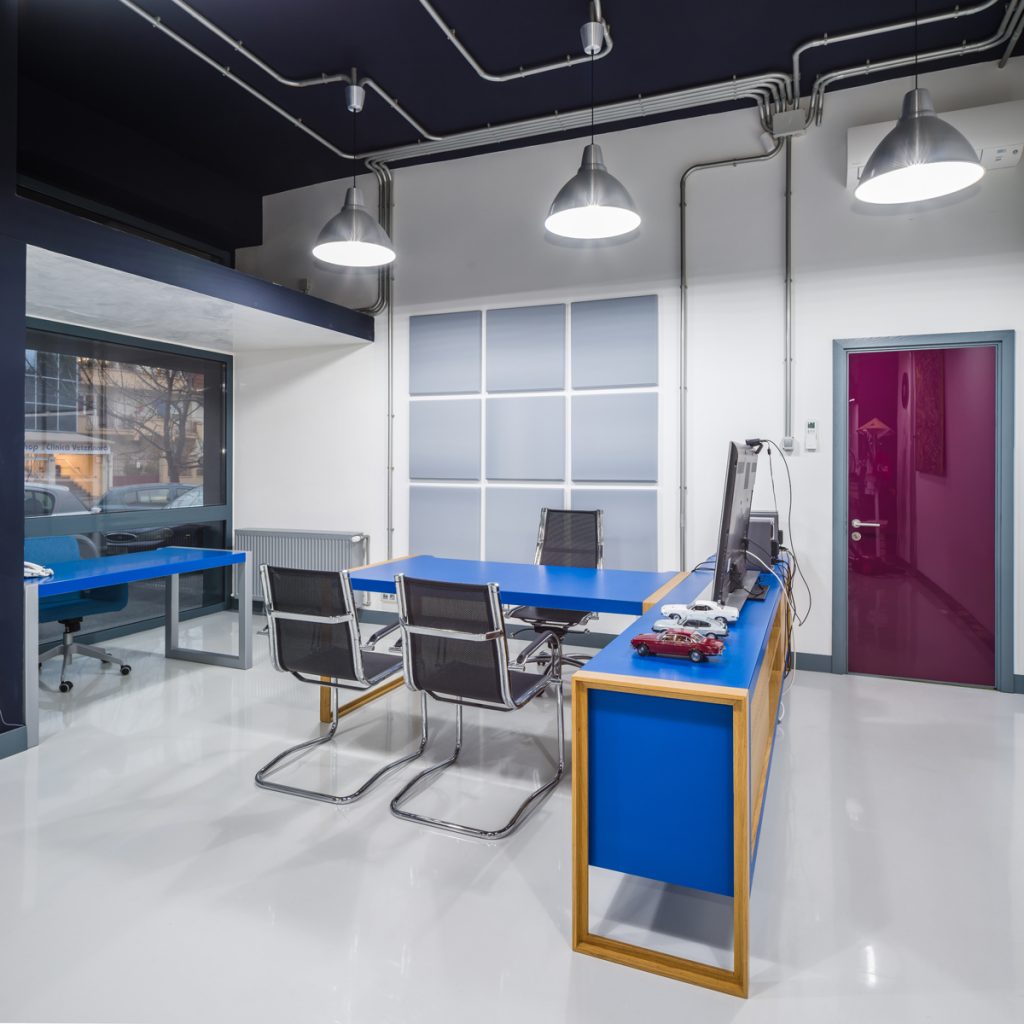 Even the long high hallway, otherwise quite unsightly, was an opportunity for a design composition. Even one with accounting files on shelves.
Roughly, the project speculates the contrast between the serial austerity / geometry of the concrete from communist architecture and the chromatic interventions (pop style assumed) that we have proposed for the furniture created specifically for this space.
The colors are from the company's logo, and for the rest of interventions we kept everything very neutral – white, gray and black. The strong color scheme from the graphic identity of Cat Music was also followed for customizing doors and the desk furniture for each team member.