Project, text: Bogdan Ciocodeică
Photo: Kinga Tomos
A really special beer brand – Denmark's Mikkeller is only around the world only in its own locations in some very carefully selected cities – like for instance Tokyo, Seoul, San Francisco, Los Angeles outside of Europe, and in Europe, with the exception of Denmark, only in Barcelona, Berlin, Stockholm and Reykjavik. It now has opened a beer-bar and bistro in the Charles de Gaulle Square, in a spectacular villa from the onset of the 20th century.
The building has a very strong personality and a special relationship of the interior main room with the square, it being raised by almost a floor over the level of the sidewalk. Through a balcony located along the facade, floating over the level of passers-by, a direct relationship is established between the public place and the interior space, dominated by the tall windows, protected by a decorative grille, part of the original architectural concept.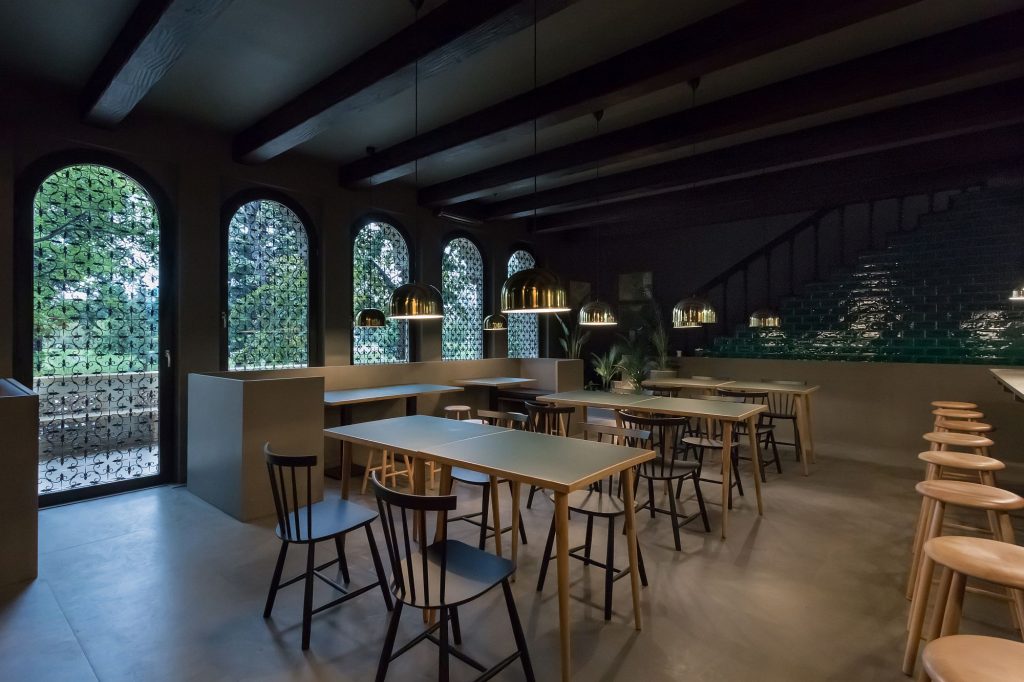 In the fit-up project, the interior architectural decorations of the original house were also kept and re-integrated, in a complementary manner with the new elements. The wooden beams and the stone fireplace, although part of a classical architectural vocabulary, become components of a nearly abstract contemporary space.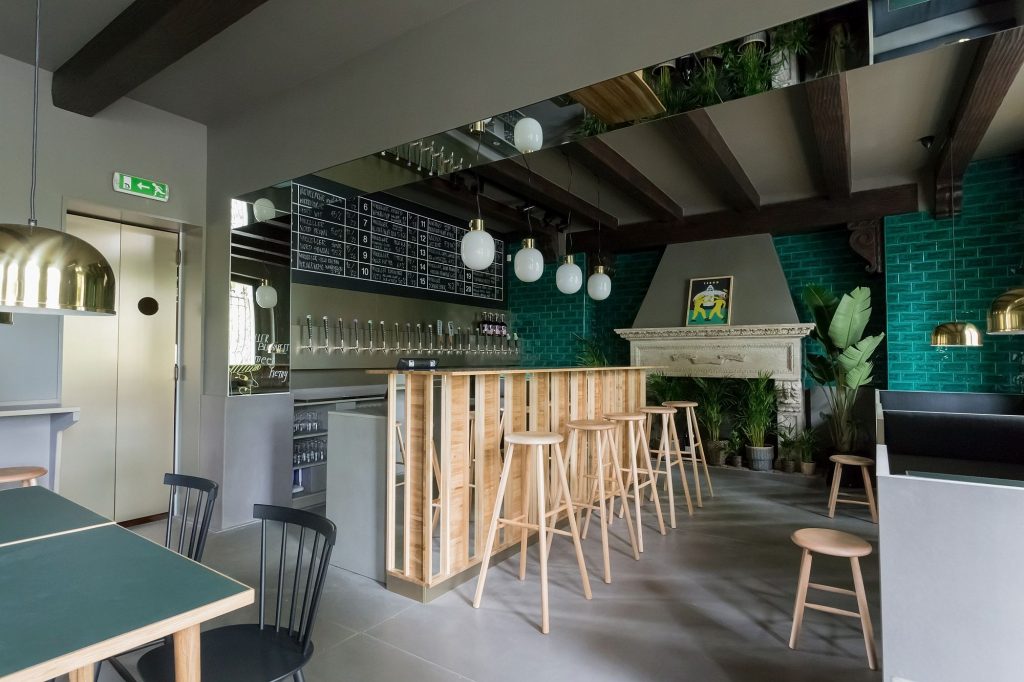 The refurbishment exploits and amplifies the intimate, nostalgic, warm, and familial atmosphere of the building, creating a timeless interior. However, it does so without following the beaten track of historical quotes, such as using actual period furniture, but by their reinterpreting design archetypes, an through an architecture of textures, dark colours and low punctual light, which leaves the almost incognito space in semi-darkness. This is somehow similar to the establishments of the inter-war period, and it also allows access to the evening lights of the square, seen from a privileged angle.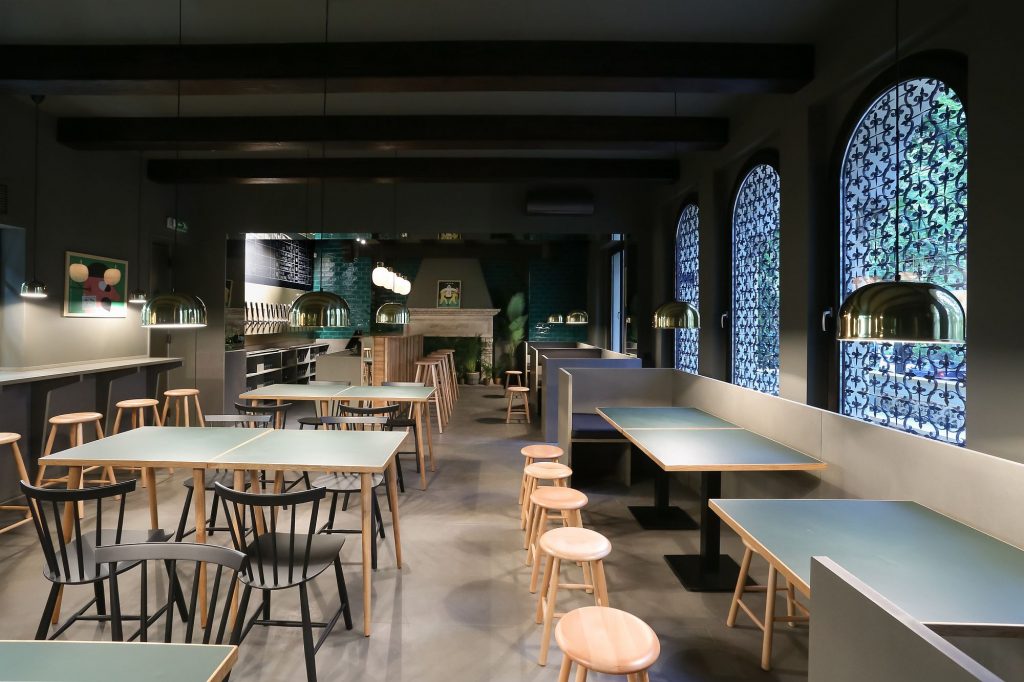 The simple, nearly symbolic lines of the cubicles placed along the windows, do not break the interior's relationship with the city.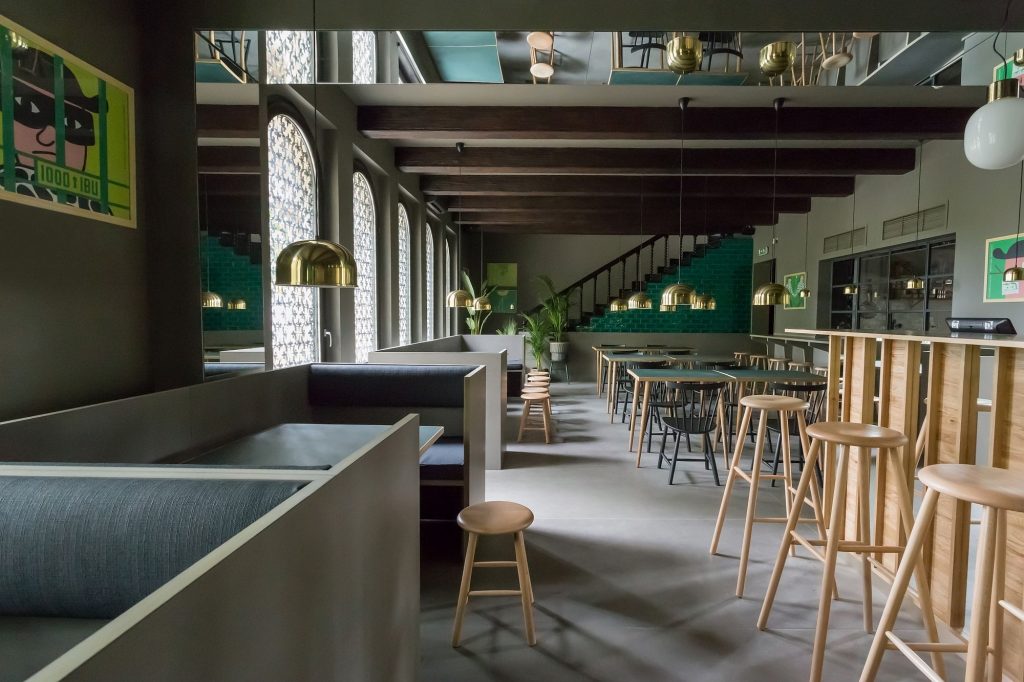 By using the same grey, abstract wooden material for the furniture and for the flooring, these create a common body, a unique volume introduced in the space of the house and providing an autonomous support and framework for all the other pieces of furniture.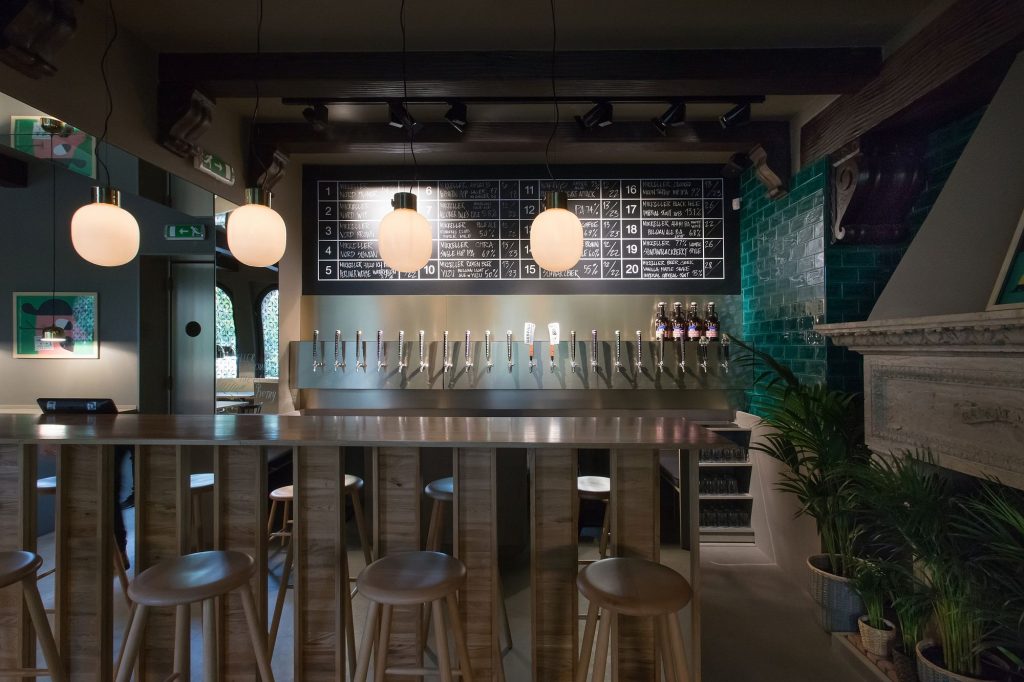 The green ceramic lining the fireplace and the staircase in a nearly symmetrical game of opposing plans is the only point of contact between the "old" and the "new", a bridge between the memory of the house and the current intervention.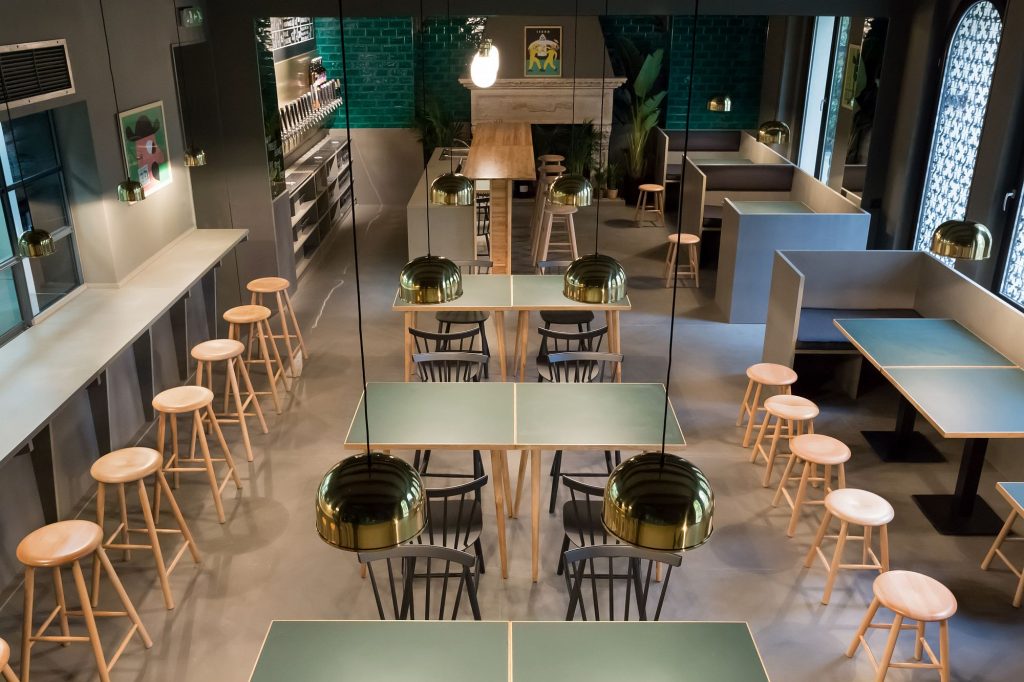 The tables finished in green linoleum, the chairs with a modernist design, as well as the brass-shaded bodies, are a contemporary reinterpretation of props from the inter-war period, complete with abundant vegetation, thus transforming the space in a sophisticated urban salon, similar to the experience of tasting some exquisite food and beer.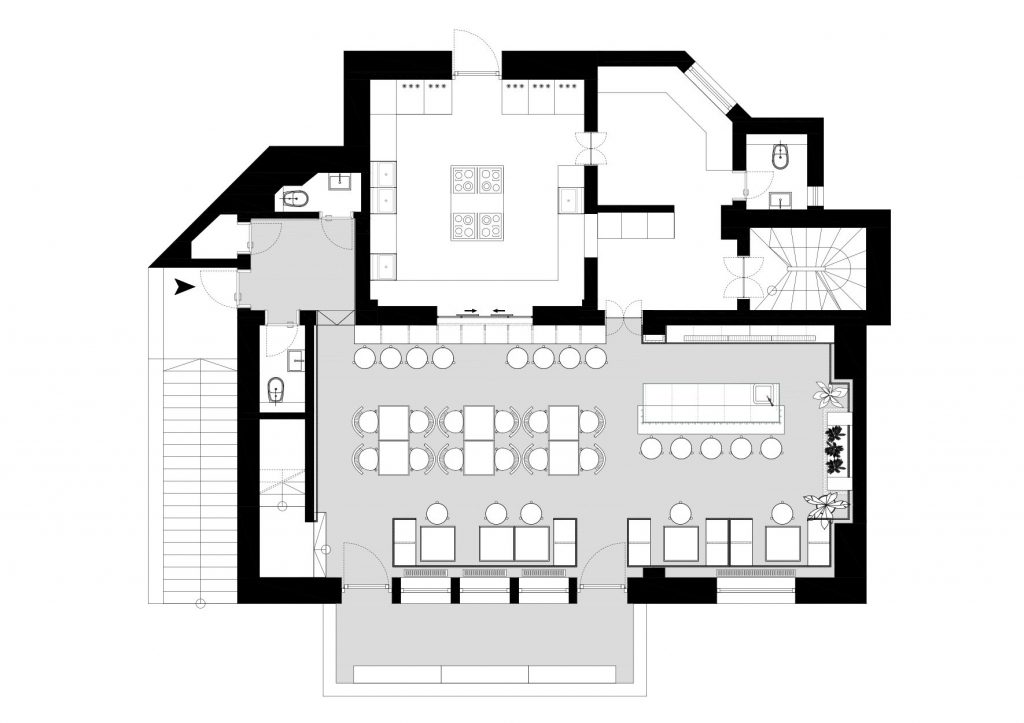 Author: Bogdan Ciocodeică
Collaborator: Ștefana Costraș