Foto: © Ștefan Tuchilă
Motto: "Don't tell anyone, but I always wanted to be mayor!" ("Show me a hero," 2015)
What would happen if the local residents of one of the less fortunate side of Bucharest would take their fate into their own hands? If they tapped the potential and advantages of the place, if they multiplied the good things that are already happening there? With these questions in mind, we launched an art project dedicated to the southern half of Bucharest and its inhabitants.
Bucharest-South. Build your own city! is a project developing on several phases, managed by Goethe-Institut, tranzit.ro/ Bucharest and Zeppelin, and part of the international program Actopolis. The Art of Action, an urban laboratory and a multi-disciplinary platform which takes place in South-Eastern Europe and in the Ruhr region of Germany.
About "Bucharest South"
The southern part of the city is traditionally considered less agreeable than the north: not so rich, with more obvious social inequalities and ethnic segregation, less developed energy infrastructure, far fewer economic, social and cultural facilities, many of its neighborhoods bearing a negative image.

Foto: © Ștefan Tuchilă
Demolitions and the megalomaniac urban axis of the 80s isolated the area even more from the rest of the city, then the wild capitalism of recent years led to the collapse of the major industries that supported the economy of this area (Timpuri Noi, IMGB and others). But all this territory has enormous potential given the large green spaces, its organic way of development, the urban and social eclecticism, the energy and memory of the places and people, still kept intact.

Foto: © Ștefan Tuchilă
Bucharest-South. Build your own city! is an opportunity for positive action in two major directions.
First, we have already proposed citizens in the south of the city an exercise of imagination and responsibility, inviting them to take a hypothetical position of authority, making decisions for the area and their community. We used it for a mobile installation, places in several areas during the second half of May 2016: a mobile office that allowed the citizens to become for a few hours mayors. It was an artistic participatory intervention and a democratic exercise of city planning.
Dates, places and other details about the participatory project can be found here.
The second main objective was to talk about a place and the residents of that place, to bring to public attention the forgotten and very little appreciated other half of Bucharest. This was followed by various components of the project, from literary reportage to photo stories, a documentary film, mappings, publications and debates.
Actopolis București este un proiect al Goethe Institut, Tranzit.ro, Zeppelin
Team:
Program curators: Raluca Voinea, contemporary art curator (tranzit.ro/ Bucharest), Stefan Ghenciulescu, architect (Zeppelin Association)
Installation – concept, design: Daniela Pălimariu, visual artist, architect Constantin Goagea
Coordinator of research about Bucharest-South: Cosmina Goagea, architect
Interviews and texts about Bucharest-Sud: Mihai Duţescu, writer, architect
Program installation, research: Iuliana Dumitru, sociologist
Documentary film: Vlad Petri
Goethe Institut team: Evelin Hust, director, Oana Lăpădatu, Cultural Programs Coordinator Music & Visual Arts
Collaborators: Dragos Dragnea, architect, Matei Popescu, Modulab – pavilion construction, Claudiu Forgaci, research

Photo: © Ștefan Tuchilă
About the launch event:
The event took place on March 9, 2016, at Goethe-Institut Bucharest (in the library), Str. Tudor Arghezi no. 8-10.
The evening program:
Actopolis project presentation: Evelin Hust, director of Goethe-Institut
Presentation of the curatorial concept: Raluca Voinea (contemporary art curator ), Stefan Ghenciulescu (architect)
Preview of the project: Daniela Pălimariu (visual artist) and Constantin Goagea (architect)
Talk with Cosmina Goagea (architect) about independent initiatives in the south of the city
Reading the first story in the series about people and places in the area: Mihai Duţescu, writer and architect
* Fb event
About Actopolis. The Art of Action
Actopolis brings together artists, urban planners and activitists from the cities of South Eastern Europe and the Ruhr region, in a joint production laboratory. Issues of future urban life can not be seen only locally. Actopolis is a call to action and to co-producing the city, beyond the boundaries between disciplines and nations or cultural differences.
The project takes place in Athens, Belgrade, Bucharest, Ankara / Mardin, Oberhausen, Sarajevo and Zagreb.
A project of the Goethe-Institut and Urbane Künste Ruhr.
Artistic direction: Angelika Fitz and Katja Aßmann.
http://blog.goethe.de/actopolis/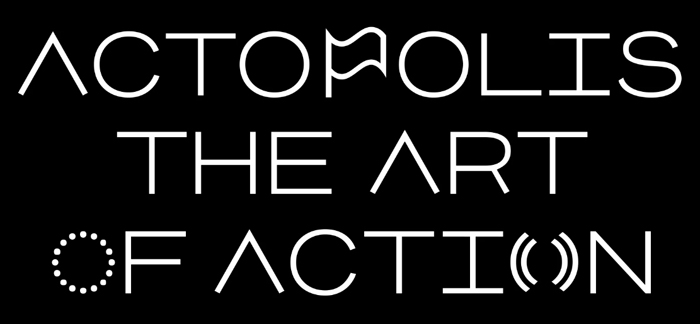 Project website:
www.actopolis.net