The roof breaks away from the house; ther house rises above the ground; windows, doors and shutters slide in all directions; the construction is light, transparent and sets ina most delicate way in a spendid landscape. The house in Molco is an almost didatic example of how to work today with modernist principles. (Z.)
Project, text: Cristián Axl Valdés
Foto: Natalia Franco Meza, Leo Basoalto
To build in Southern Chile implies to design from top to bottom (like the engineers calculate their structures). Therefore, all the ambition and effort for this house went into building a roof, as large as possible.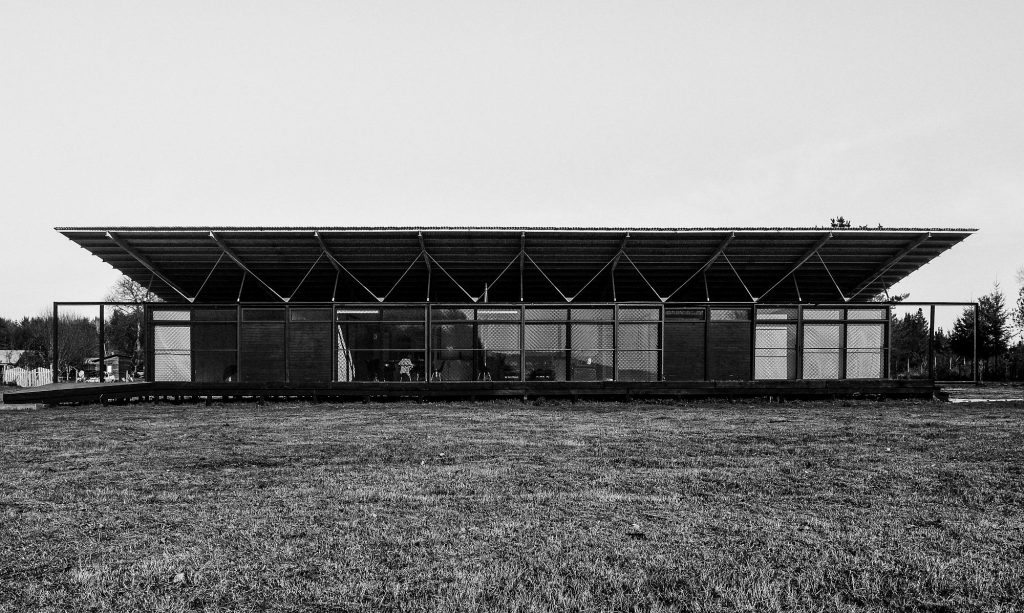 A large metal plane is supported by a series of wooden posts which enclose and measure the space underneath.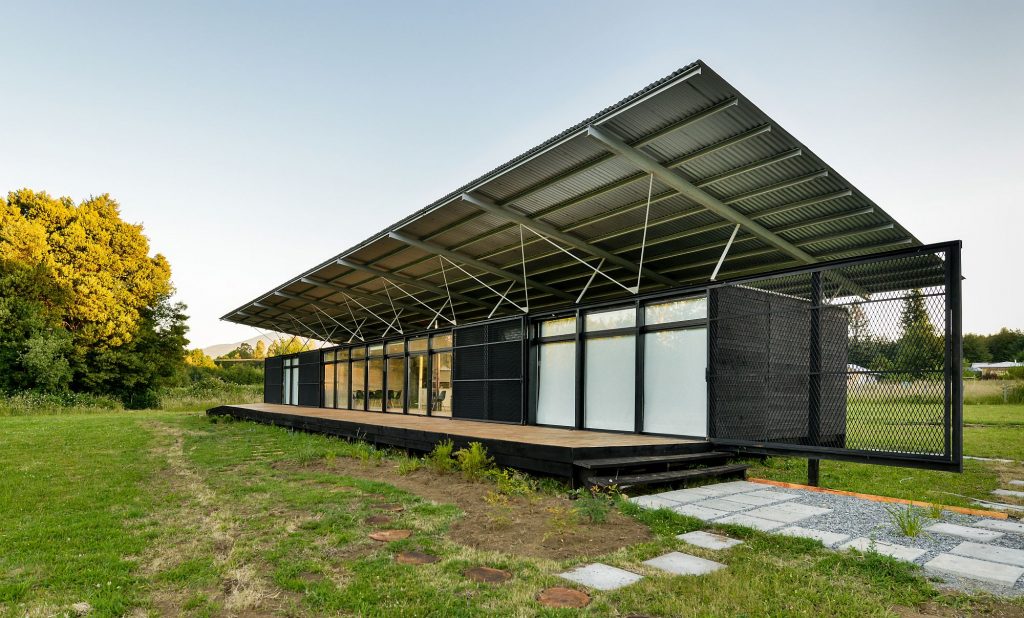 The whole skeleton stays in sight, unveiling – quite frankly– the way in which it was built.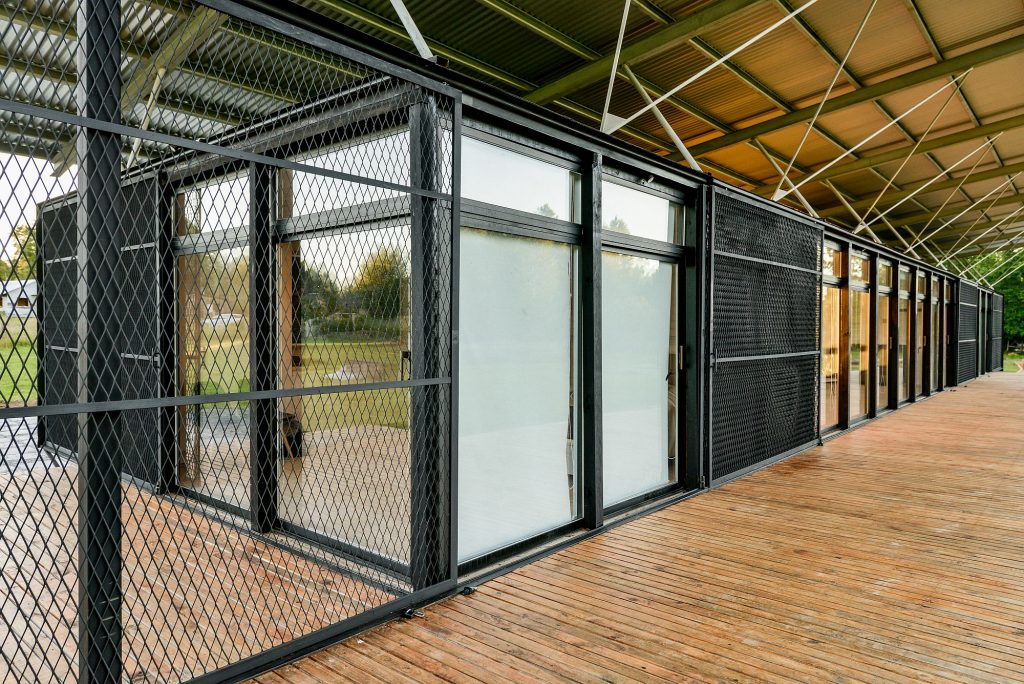 The construction system made it possible to work during the winter, in spite of the recurrent rains in Southern Chile, and allowing to quickly raise a roof and then to work under it.
The strong winds of the area move freely through the structure and help cooling the interior in summer.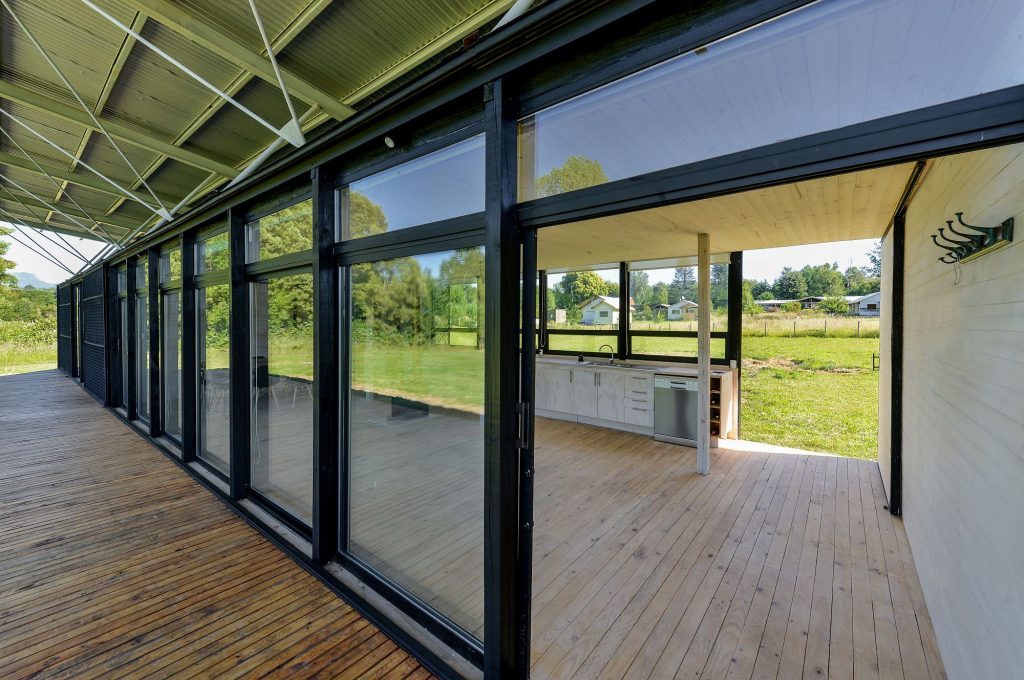 All exterior wood is painted black, while the aluminium tone of the metal roof emphasizes its presence.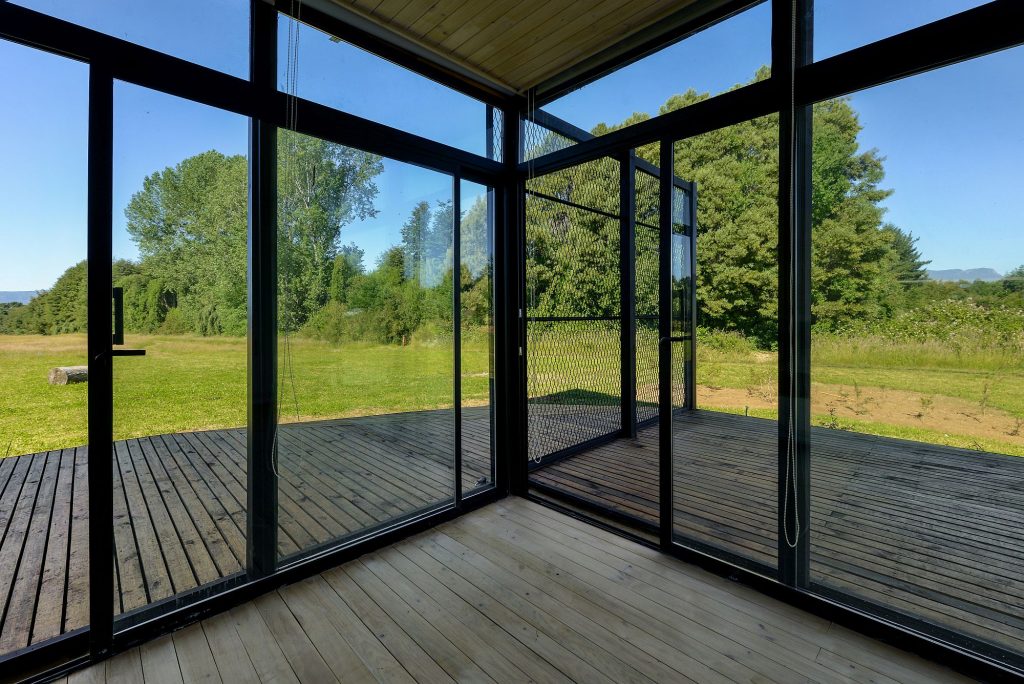 The house directs the views towards the distant volcano and lake, taking advantage of its lucky location.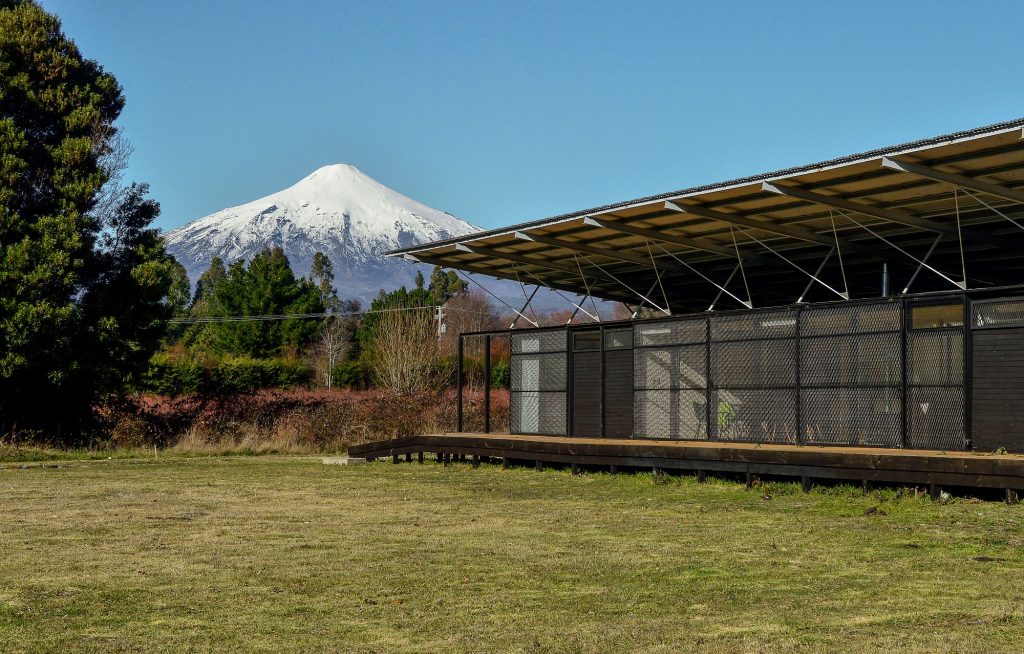 Info, credits:
Work: House in Molco
Location: Molco, Villarrica, Chile
Architect: Cristián Axl Valdés
Collaborator: Jordan Quinteros
Builder: Ramón Riquieros
Surface: 120 m2
Construction: 2015-2016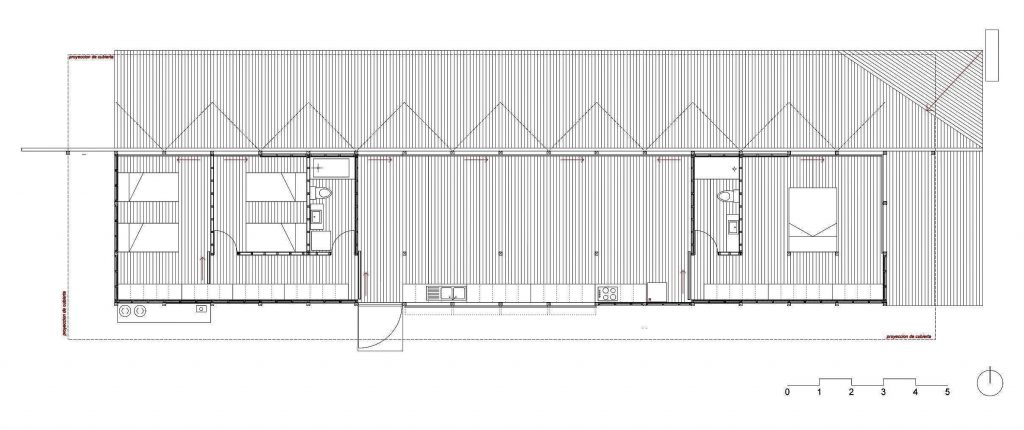 Related article: Cristián Axl Valdés: House on the Top