The countdown has begun for Italy's leading construction industry trade fair. Two exhibition halls, Building Envelope and Construction, four pavilions, important partnerships and a rich calendar of events will provide the business community with tools and ideas for creating synergies.
ME-MADE expo will be back at Fiera Milano, Rho, from 15th to 18th November 2023 and it is already shaping up to be a very interesting edition, one to put on your agenda.
There are plenty of reasons to visit it: 500 companies, numerous prestigious brands, an exhibition representing the entire building sector supply chain, and more than 100 appointments including conventions, workshops and exhibitions, which will offer significant opportunities for updating and comparison regarding the most topical themes for professionals in the sector.
Thanks to an increasingly specialized proposal, subdivided into two Halls, Building Envelope and Construction, ME-MADE expo 2023 will offer a complete overview of the latest innovations for constructing buildings that meet the highest criteria of sustainability, comfort, energy efficiency, digital and technological integration. The spotlight will be on new processes, new systems and new materials able to support the community in the fundamental process of transforming the built environment, focused on Innovation and Sustainability.
ME-MADE expo 2023 can count on the patronage of the Lombardy Region and the Municipality of Milan, and the Assimpredil Ance, Assorestauro, Federbeton, Finco, Fondazione Promozione Acciaio, Unicmi and ISI-Ingegneria Sismica Italiana sector associations, which will have dedicated areas inside the two exhibitions and will organise talks and training sessions.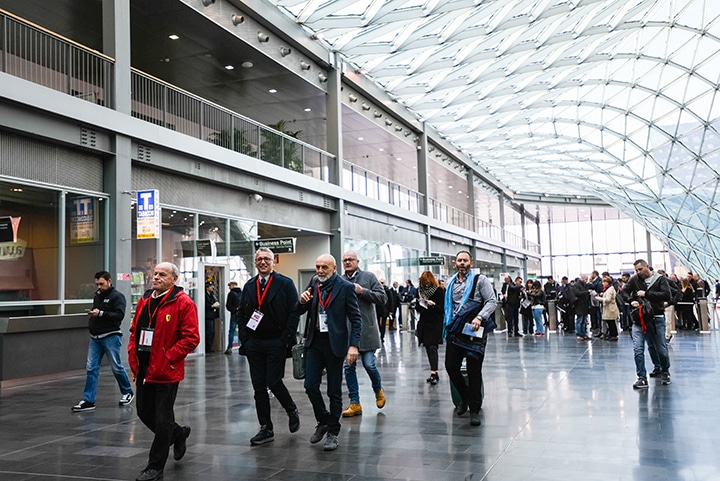 THE CONSTRUCTION EXHIBITION
Located in pavilions 2 and 4, the Construction Exhibition will offer an all-round view of products and solutions for building and renovation: software and technologies for design, Building Information Modeling (BIM), Construction Chemicals, construction systems for structures and infrastructures, anti-seismic solutions, safety and construction site equipment, proposals for energy redevelopment, thermal insulation and comfort; materials and finishes for interior architecture and finally solutions for the integration between buildings and systems.
The list of contents on offer will be completed by several special areas, organised in cooperation with leading sector companies.
In addition to hosting associated companies, the Agorà Restauro (Restoration Agora), created in partnership with Assorestauro, will offer a schedule of events that will make it possible to share know-how and technologies in a sector that has more than 3,500 companies in Italy and whose high specialist knowledge is recognised worldwide.
ISI – Ingegneria Sismica Italiana will instead present the Focus Sismica area, dedicated to the safety of the building and infrastructure heritage with a programme of technical talks and institutional meetings that will focus on the themes of the safety of building structures and infrastructures, new technologies, regulations and future prospects.
For the first time within the Construction Exhibition and with the aim of offering increasing specialisation, ME will host the eighth edition of FEL – Festival Edilizia Leggera, underlining the central nature of a sector that increasingly aims at creating synergies with other building players. Dedicated to operators in the paint, colour and light building sectors, FEL will present its usual dynamic exhibition format, which will allow visitors a direct and easy experience and offer areas dedicated to practical demonstrations, training talks and workshops that will actively involve professional visitors.
Federbeton will be present in order to testify to the commitment and role of the cement and concrete supply chain for an increasingly sustainable future in the construction sector. Among the topics that it will bring to the event are contributions to the de-carbonisation of buildings and innovative, reliable and sustainable Made in Italy materials.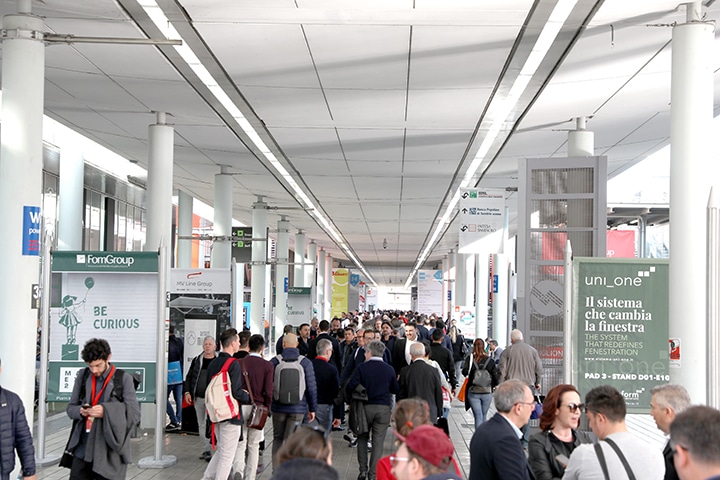 THE BUILDING ENVELOPE EXHIBITION
Located in Halls 1 and 3, the Building Envelope Exhibition will showcase products and solutions capable of combining the aesthetic value of architecture with energy efficiency and comfort, and of responding in an increasingly efficient manner to the most extreme climatic challenges and the latest construction and design requirements. Space will therefore be given to doors, windows and fixtures and fittings; façades and roofing; components and accessories; machinery for the production of doors and windows; glass; shutters and solutions for shading and automation, and finally outdoor, sun and insect protection.
Cultural events organised by the Fondazione Promozione Acciaio will also be held in these halls, including the keynote speech by architect Patricia Viel on innovative architectural solutions for steel.
ACMI – Assocostruttori Chiusure & Meccanismi Italia, the Italian association that brings together manufacturers of industrial and residential technical closures, has also renewed its strategic collaboration with the event and has chosen ME as the reference context for organising conferences and meetings on the hot topics of the moment.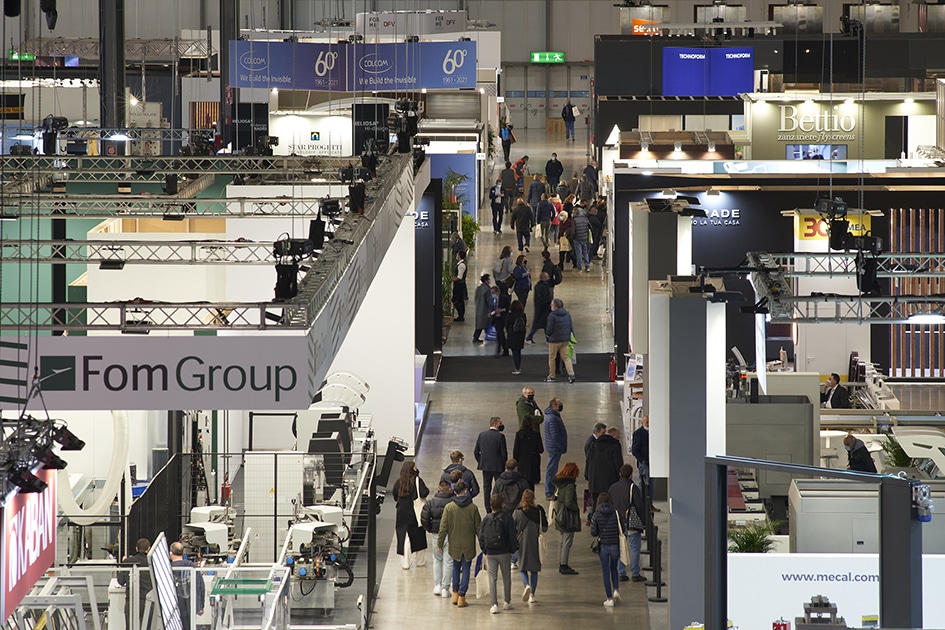 CONFERENCE AND TRAINING OFFERS
To make the exhibition even more appealing, ME-MADE expo will offer a top-level programme of events, including workshops, theme-based itineraries, exhibitions, networking areas and in-depth sessions.
The many scheduled appointments include The Place To Build, a multidisciplinary experience consisting of several meetings that will develop starting from the theme "Governing the complexity of the energy transition in construction"; the Design for circularity – Call for Challenges project, created in collaboration with the Milan Polytechnic School of Architecture, Urban Planning and Construction Engineering; UNBUILT – Unrealized Projects, in collaboration with Platform, designed to give visibility to the architecture of the unbuilt; RE-REgeneration|Real Estate, a cycle of 'episodes' in which the most pressing issues related to urban regeneration will be explored; Relive 2023. UrbE-Scape, a workshop that will focus on design activities suggesting new approaches and models for the regeneration of public space, and finally the ME AWARDS and the START UP ZONE.
The event will also be accompanied by two very high-profile voices on the world architectural scene, Carlo Ratti and Winy Maas, official ambassadors of ME 2023. Undisputed authorities in terms of the international debate, the two archistars will be present at the event and a virtual room entitled Archibox will be dedicated to each of them.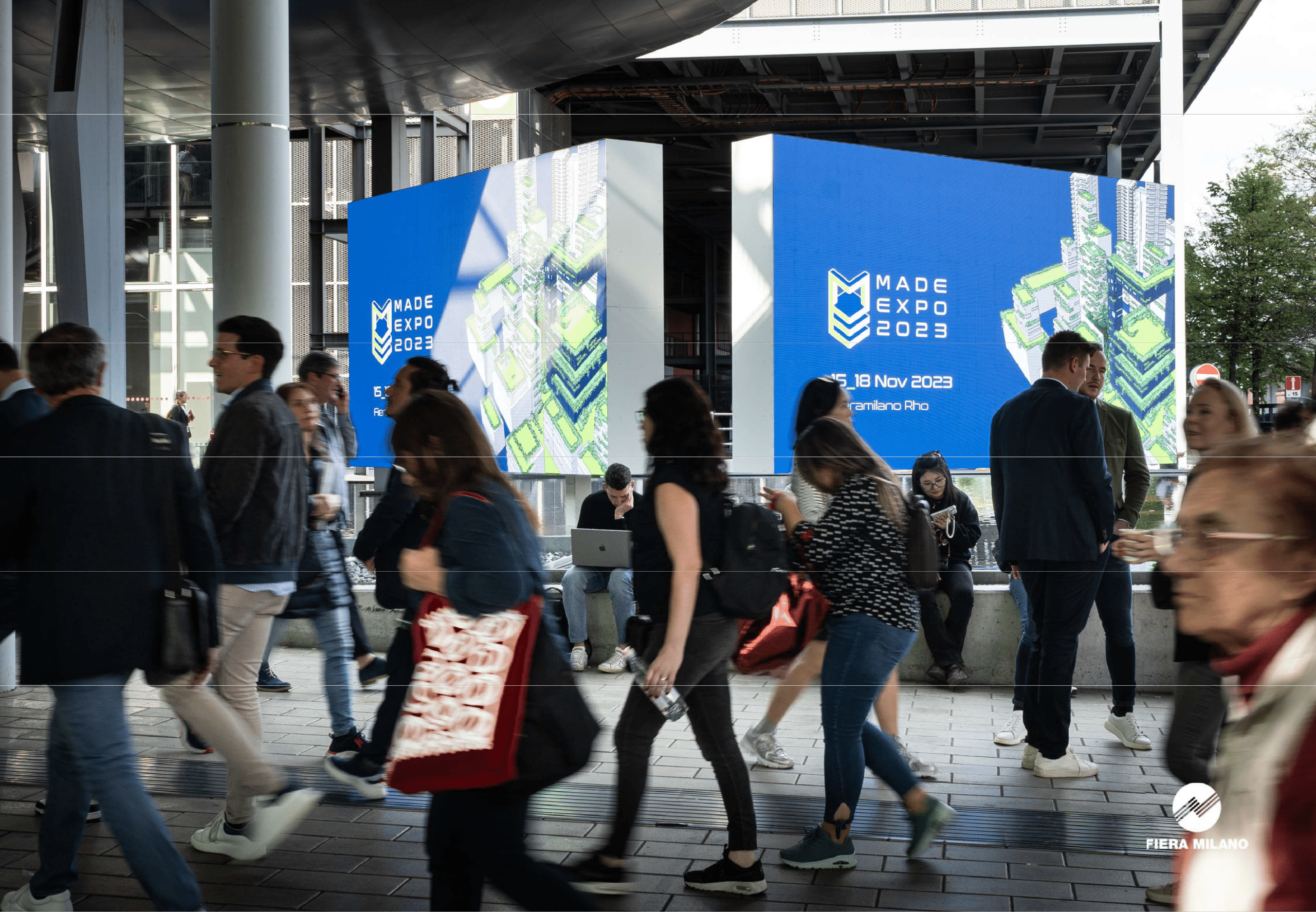 POSITIVE SYNERGIES: MIBA
With the aim of boosting business opportunities for exhibitors and visitors, ME will be part of the MIBA-Milan International Building Alliance, the event that also brings together GEE – Global Elevator Exhibition, an event at its first edition dedicated to horizontal and vertical mobility, SICUREZZA, one of Europe's leading events for security & fire prevention systems and SMART BUILDING EXPO, the event dedicated to technological integration within a single framework. Together, the four events will provide an all-round view of the evolution of the construction supply chain, from design to materials and from plant engineering to indoor mobility, up to building automation and safety.
USEFUL INFORMATION
ME-MADE expo
Wednesday 15th to Saturday 18th November 2023
09.00 – 18.00
Fiera Milano, Rho (MI)
The entrance ticket to ME 2023 also allows you to visit the other three MIBA events – Gee|Global Elevator Exhibition, SICUREZZA and SMART BUILDING EXPO – taking place simultaneously from 15th to 17th November 2023.

MADE EXPO INNOVATES AND RE-INVENTS ITSELF: ME IS BORN
ME – MADE expo captures the global paradigm shift that surrounds us and is evolving, giving space to the themes of Sustainability and Innovation.
In the construction sector, a step change is needed. We must rethink the concept of construction
from the ground up: it is not sufficient to make buildings more efficient and less polluting; it is
necessary that they become increasingly autonomous from an energy point of view.
This is why MADE expo has changed: it has become a common meeting place in which the market
can express itself in order to allow operators and those involved to work together for the future.
We are building the future, and we're doing it now.
Two theme-based exhibitions have been created: Construction and Building Envelope
Two exhibitions, both focused on innovation and sustainability and offering the most advanced solutions to businesses, buyers, professionals, technicians and operators in order to bring the world of construction into the future.
Construction and Building Envelope guarantee a specialized vertical range of solutions, while remaining firmly connected to the ME integrated platform.
BEYOND THE PRODUCT
At ME 2023 the exhibition area and training programme are closely integrated for the specific purpose of enhancing the contribution that innovation can offer in pursuing sustainability.
In addition both the training programme and the conferences will be inspired by the verticality and specialization of the Building and Envelope exhibitions so as to offer each target, designers,
technicians, construction and maintenance companies, window and door manufacturers, craftsmen, retailers and distributors, wholesalers, professional studios and show rooms, representatives
of the public administration and trade associations, and schools and universities the best updates available.
More on madeexpo.it/en